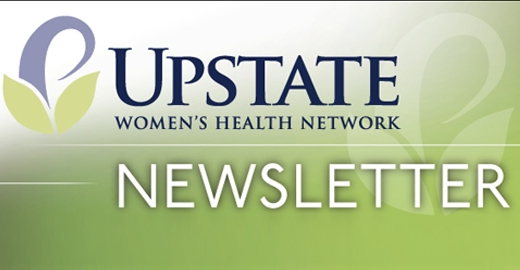 Receive the E-newsletter
Members of the Upstate Women's Health Network receive free e-newsletters each month. Here, members get a variety of useful information on health topics, upcoming events and sneak peeks into new programs being offered by the network.
Join today to become a member and receive your free newsletter.
Past e-Newsletters have featured information on: