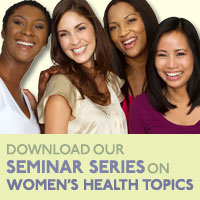 Events Calendar
8/22/2014
6:00pm
Urology A To Z
Public Events
Presenters:
9/8/2014
6:30pm
5- Week Expectant Parent Program
Public Events
5-Week Expectant Parent Program (Sept 8,15,22,29 & Oct. 6)
9/13/2014
8:30am
RBC E-Race Cancer Half Marathon & 5K
Public Events
Race will benefit the Integrative Medicine and Cancer program at Upstate Medical University and in Central New York! Dr. Nanavati, MD, Assistant Professor of Family Medicine and Medical Director of Integrative Therapy at Upstate Medical Center says, "Our goal is to help people with cancer THRIVE and to promote wellness while caring for those with disease and illness!"
10/3/2014
6:00pm
Weekend Expectant Parent Program (Friday evening & all day Saturday)
Public Events
Weekend Expectant Parent Program: (Oct 3 & 4)
10/19/2014
11:00pm
March of Dimes- 2014 March for Babies
Public Events
We're getting ready to walk in March for Babies! It promises to be a fun day out with people who share our passion for improving the health of babies. There'll be family teams, company teams and people walking with friends - it's a great feeling knowing we're all helping real families. Join this event and walk with us to raise money for babies right here in our community!