CONTACT US
If you, or someone you know, is interested in enrolling in a Vitality program or would simply like to learn more, please call:
Carol Sames, PhD,
Vitality Program Director
315-464-9992
or
Upstate Connect
1-800-464-8668
(toll free).
Content
Vitality Fitness Programs
The Vitality Fitness Programs recognize the importance of regular physical activity that incorporates cardiovascular and strength exercises among all age groups and ability levels.
Aquatics Program
The aquatics exercise classes are specifically designed for participants who have difficulty with traditional exercise weight-bearing activity, or for those who have chronic pain, or limited range of motion. Classes feature instructor led activity while also being tailored to participants' specific needs and limitations.
Classes are 50 minutes in duration and are held Tuesdays and Thursdays. Participants may choose to attend any of the following class times:
9:00am, 11:00am, 2:00pm, 4:30pm
Land Program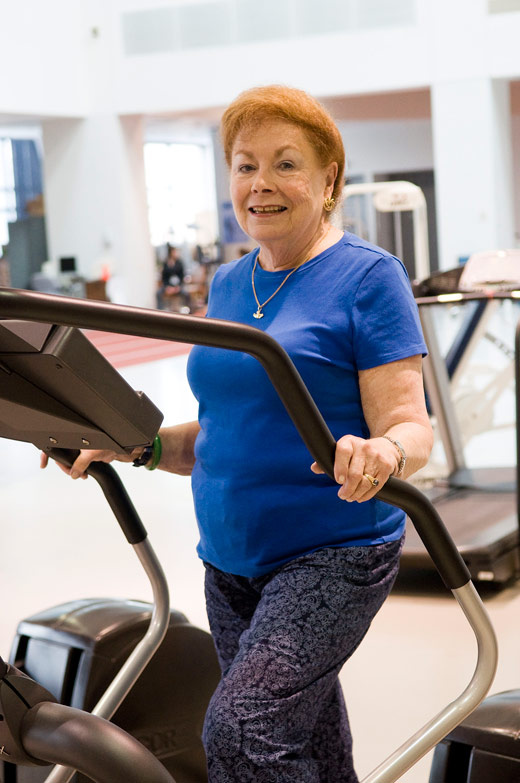 The land based program is especially beneficial for those participants who are interested in exercising, but feel they need direction for safety and health reasonings. Exercise Physiologists will develop an exercise program specific to the participants' goals, limitations and needs, instruct proper setup, use and form on various equipment, and will be available throughout the classes to answer any questions regarding exercise, thus allowing for a safer exercise environment.
Classes are an hour in duration and are held Mondays, Wednesdays and Fridays. Participants may choose to attend any of the following class times:
8:15am, 9:30am, 11:00am, 3:00pm, 4:15pm