General Female Urologic Health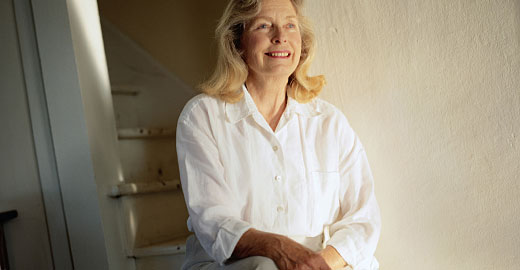 Upstate Urology understands that women's urological conditions can be uncomfortable and unpleasant health problems to deal with, and we stay abreast of the available medical therapies to provide you with the advanced treatment options available.
Living with urinary frequency or overactive bladder is no longer necessary as there are many options available to help the women of Central New York. These issues as well as urinary tract infections (UTIs) and kidney stones can be handled by the General Female Urologic Health care team of Upstate Urology.
Accurate diagnosis of your condition is key to successful treatment. Your visit will include a complete history and a physical exam by our specialized nursing team and a Urologist. Our diagnosis and treatment is individualized and may include one of several state-of-the-art diagnostic tests or procedures:
Cystoscopy
Urodynamics
Bladder Scan
Uroflow
Once testing is complete, our providers work with you to develop the treatment plan that works best for you.
Upstate Urology provides these services at each of our clinic locations: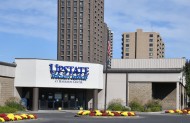 Upstate Urology at 550 Harrison
Upstate Specialty Services at Harrison Center
Map & directions
Suite N
550 Harrison Street, Syracuse, NY 13202
Phone:
315 464-1500
Fax:
315 464-6117
Office Hours:
7:30am-4:30pm
---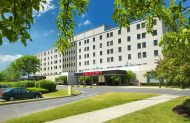 Upstate Urology at Community
Upstate University Hospital - Community Campus
Map & directions
4900 Broad Road, Syracuse, NY 13215
Phone:
315 492-3700
Fax:
315 492-3596
Office Hours:
8:30 am to 4:30 pm
---
Upstate Urology - Rome
Rome Medical Practice
Map & directions
Suite 300
267 Hill Rd, Rome, NY 13440
Phone:
315 356-7390
Fax:
315 356-7393
---
Please contact any of our offices to schedule an appointment for you. Or for questions, referrals or to schedule an appointment, please Contact our Women's Health Network Nurse Liaison.
Providers
Timothy K Byler, MD
315 464-1500
Diseases/Specialties/Treatments
Advanced Prostate Cancer; Enuresis (Night or Day); Erectile Dysfunction; Nephrolithiasis (Kidney Stones); Pelvic Trauma; Prostate Cancer;
more
Research Interests
Bladder Cancer, Kidney Stones
Education Interests
Proctoring Residents & Students in Urology
Clinical Interests
BPH, Kidney Stones, Bladder Cancer
Associations/Memberships
American Urological Association (AUA)
---
Rakesh Khanna, MD
315 464-1500
Education & Fellowships
Fellowship: Cleveland Clinic, 2011, Minimally Invasive and Robotic Surgery Fellow
Fellowship: Toronto General Hospital, Toronto, Canada, 2009, Endourology Fellow
Residency: McGill University, Montreal, Quebec, 2008, Urology
Internship: McGill University, Montreal, Quebec, 2003
Diseases/Specialties/Treatments
Urology; Urologic Oncology; Adrenal Gland Cancer; Bladder Cancer; Kidney Cancer; Prostate Cancer;
more
---
Zahi N Makhuli, MD
315 464-1500
Education & Fellowships
Residency: University Hospital, SUNY Health Science Center at Syracuse, 1966
Residency: St. Raphaels Hospital, 1963
MD: American University of Beirut, Beirut, Lebanon, 1960
Diseases/Specialties/Treatments
Urology
Research Interests
General urology; male infertility; impotence; stone disease; transplantation; infections; andrology
Associations/Memberships
American Medical Association
American Urological Association (AUA)
American Society of Transplant Surgeons (ASTS)
---
Dmitriy Nikolavsky, MD
315 464-1500
Education & Fellowships
Fellowship: University of Colorado School of Medicine, 2012, Reconstructive Urology
Residency: William Beaumont Hospital, Royal Oak, MI, 2011, Urology
Residency: William Beaumont Hospital, Royal Oak, MI, 2007, General Surgery
MD: Wayne State University School of Medicine, 2004
Diseases/Specialties/Treatments
Urology; Cystocele; Neurogenic Bladder; Overflow Incontinence; Pelvic Floor Disorders; Pelvic Organ Prolapse;
more
Associations/Memberships
American Urological Association (AUA)
Society of Urodynamics, Female Pelvic Medicine and Urogenital Reconstruction (SUFU)
Society of Genitourinary Reconstructive Surgeons (GURS)
---
Oleg Shapiro, MD
315 464-1500
Education & Fellowships
MD: SUNY Upstate Medical University
Residency: University Hospital, Upstate Medical University, Syracuse, NY
Certificate of Advanced Study: Fox Chase Cancer Center, Philadelphia, PA, 2008, Urologic Oncology
Diseases/Specialties/Treatments
Urology; Advanced Prostate Cancer; Bladder Cancer; Kidney Cancer; Nephrolithiasis (Kidney Stones); Prostate Cancer;
more
Research Interests
Kidney and Bladder Cancers
Education Interests
Medical Student Clerkship Director
Clinical Interests
Urologic Cancers, Stone Disease
Associations/Memberships
American College of Surgeons (ACS), Fellow
American Urological Association (AUA)
---
J C Trussell, MD
315 464-1500
Education & Fellowships
Internship: Balboa Naval Hospital
Residency: SUNY Upstate Medical University
MD: Temple University School of Medicine, 1992
Diseases/Specialties/Treatments
Urology; Andropause; Erectile Dysfunction; Infertility; Nephrolithiasis (Kidney Stones); Peyronie's Disease;
more
Clinical Interests
Andrology; Erectile Dysfunction; Peyronie's Disease; Male Infertility

Associations/Memberships
American Urological Association (AUA)
---