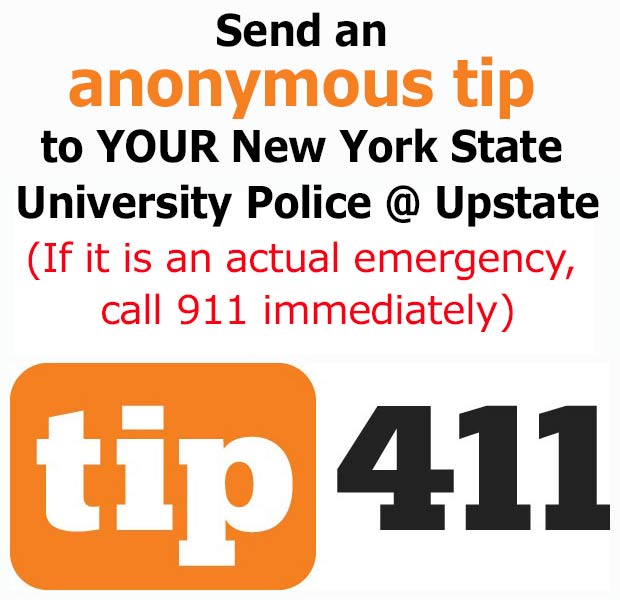 Content
Awards & Recognition
2016 Awards:
On January 26th Police Officers David Cohen and David Giocondo were recognized by University Hospital's leadership. Officers Cohen and Giocondo saved the life of an individual that was brought to our facility that had overdosed on heroin. While the victim was still in her vehicle and unresponsive Officers Cohen and Giocondo administered Narcan, an antidote commonly used for heroin overdoses and were able to save her life.

In May Your University Police Department was named 'Law Enforcement Partner of the Year' by Special Olympics New York Central Region.

In June Your University Police Department was named 'Campus Team of the Year' by Upstate Medical University and was presented with the President's Employee Recognition Award.

On November 15th the New York State University Police Chiefs Association met in Saratoga Springs to recognize and present to Officers Cohen and Giocondo the SUNY Chiefs of Police Life Saving Award.

Previous Years Awards:
Law Enforcement Officer of the Year Award