Our stroke team is comprised of experts from multiple disciplines. It includes neurologists, neurosurgeons, interventional radiologists, cardiologists and rehabilitation therapists. These specialists are supported by our three levels of neuro-nursing care, all conveniently located on our 9th floor.
Core Stroke Team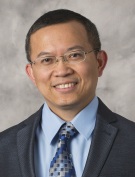 Medical Director
Julius Gene S. Latorre, MD, MPH
Stroke Program Manager
Jennifer Schleier BSN, RN, SCRN, CCRN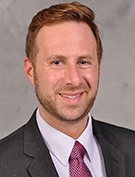 Stroke Program Outreach Coordinator
Joshua Onyan, BSN, RN, SCRN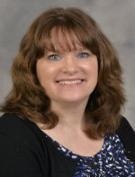 Stroke Program Data Coordinator
Michelle Vallelunga MS, RN, CNRN, SCRN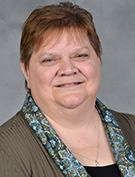 Stroke Program Data Coordinator
Patricia Veinot, BSN, RN

Acute Stroke Team
Stroke Neurologists
Neurosurgeons
Neuro-interventionalists
Neuro-radiology/Radiology
Emergency Physicians
Emergency Nursing
Neuroscience Nursing
SWAT Team
Neuro-Rehabilitation Specialists
Neuro-interventional/Radiology
Neuroradiologists
Emergency Department/Emergency Medical Service
Margaret A Turk, MD
Current Appointments
Hospital Campus
Clinical Section Affiliations
Pediatrics: Rehabilitation Medicine
Upstate Comprehensive Stroke Center: Neurorehabilitation
Research Programs and Affiliations
Physical Medicine and Rehabilitation
Education & Fellowships
Residency: Ohio State University Hospital, 1978
Residency: Riverside Methodist Hospital, 1976
MD: Ohio State University, 1975
Clinical Interests
Lifelong disability issues (adults with cerebral palsy spina bifida polio persons with spinal cord injury brain injury); health promotion for person with disabilities; outcomes and function measurement; electrodiagnosis; The Energy Expenditure in Cerebral
Research Interests
Secondary conditions of cerebral palsy in adults. Health promotion effect on adults with disabilities, including assessment of a health resource model for persons with disabilities.
Clinical Trials
Specialties & Certification
Physical Medicine and Rehab
Diseases & Conditions Treated
Brain Injury
Cerebral Palsy
Concussion
Multiple Sclerosis (MS)
Muscle Cramps and Spasms
Muscular Dystrophy (MD)
Neuropathy
Pediatric Brain Trauma
Spasticity
Spina Bifida
Spinal Cord Injury
Stroke
Treats
Treatments/Services
Amputee Rehabilitation
Botox Injection
Botulinum Toxin Injections
Concussion Management
Electrodiagnostic testing
Electromyography (EMG)
Intrathecal Pump Management
Intrathecal Pump Refill
Joint Aspiration
Nerve Conduction Study/Testing
Neurological Rehabilitation
Orthopaedic (Musculoskeletal) Rehabilitation
Rehabilitation for Pediatric Patients
Stroke Care
Treatment for Special Needs and Developmentally Disabled Patients
Wheelchair & Seating Clinic
Current Hospital Privileges
Upstate University Hospital
HealthLink on Air Radio Interview
Research
Proposal Abstract
The Department of Physical Medicine and Rehabilitation of the State University of New York (SUNY) Health Science Center at Syracuse proposes a health promotion project for women with disabilities in the domain of mobility entitled Project W.E.A.L.T.H. (Women Empowered, Aware, \& Learning Through Health Education). This project will be a health promotion program designed for the prevention of secondary conditions through the public health model steps of risk factor/protective factor identification and intervention development with evaluation using a pre-test/post-test design. Intervention activities are designed for maximal participant input, allowing for direct application of health behaviors to the daily lives of participants, and increased likelihood of life-long adherence to health promotion. The four proposed activities of Project W.E.A.L.T.H. include:
creation of a profile of risk factors and protective characteristics of women with disability in the domain of mobility by the application of a health resource model of health promotion;
implementation of a traditional health promotion workshop series specifically designed for the health promotion priorities of women with disabilities;
institution of a nurse supported health behavior change; and
introduction of a pilot exercise intervention designed to increase cardiovascular endurance, strength and flexibility of its participants.
The project is designed with consumer involvement and the Advisory Board will monitor its progress on a regular basis. Through profile building and intervention development,
Project W.E.A.L.T.H.
seeks to determine the possible risk and protective factors of women with disabilities in mobility, their subsequent relationship to secondary condition development, and the effectiveness of specific interventions. The project aim is to establish a comprehensive health promotion program for women with disabilities which can be readily incorporated into the organizational structure of SUNY HSC, and is able to evolve with HSC future plans for expansion and innovation in patient care.
Osteoporosis Among Women and Girls with Mobility Impairments
There are approximately 16 million women with functional limitations living in the United States. Osteoporosis among women is a major health concern in the general population; however, little attention has been given to secondary osteoporosis among women with mobility impairments. The Disability and Health Branch (DBR), in collaboration with the Department of Physical Medicine \& Rehabilitation SUNY Syracuse, proposes a cross-sectional study to define the issues of osteoporosis among women with mobility impairments. Two hundred girls and women with mobility impairments, ages 10-45 years, will be recruited for this study. Demographic and medical data will be collected, and participants will complete functional, activity, and dietary history surveys. Bone density measures of the lumbar spine, proximal femur, whole body, and the non dominant forearm will be performed using dual energy x-ray absorptiometry (DXA). Bone density measurements will be compared with baseline standards, demographics, severity of functional limitation, level of activity, dietary intake of calcium, and history of medications.. This pilot study will (1) provide an initial look at the prevalence of osteoporosis among women with disabilities, (2) describe risk factors and protective strategies that influence osteoporosis in this population, and (3) provide data for further study of osteoporosis among women with mobility impairments.
Selected References
Turk, M.A., J.C. Overeynder and M. Janicki: Uncertain future:Aging and cerebral palsy - clinical concerns. NYS Developmental Disabilities Planning Council. Albany, NY, 1995.
Clinical Profile Shortcut: http://www.upstate.edu/findadoc/turkm
Faculty Profile Shortcut: http://www.upstate.edu/faculty/turkm
Cardiology