Our stroke team is comprised of experts from multiple disciplines. It includes neurologists, neurosurgeons, interventional radiologists, cardiologists and rehabilitation therapists. These specialists are supported by our three levels of neuro-nursing care, all conveniently located on our 9th floor.
Core Stroke Team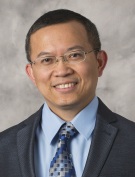 Medical Director
Julius Gene S. Latorre, MD, MPH
Stroke Program Manager
Jennifer Schleier BSN, RN, SCRN, CCRN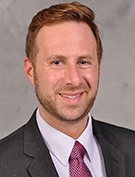 Stroke Program Outreach Coordinator
Joshua Onyan, BSN, RN, SCRN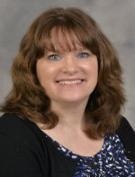 Stroke Program Data Coordinator
Michelle Vallelunga MS, RN, CNRN, SCRN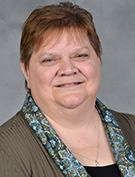 Stroke Program Data Coordinator
Patricia Veinot, BSN, RN

Acute Stroke Team
Stroke Neurologists
Neurosurgeons
Neuro-interventionalists
Neuro-radiology/Radiology
Emergency Physicians
Emergency Nursing
Neuroscience Nursing
SWAT Team
Neuro-Rehabilitation Specialists
Neuro-interventional/Radiology
Neuroradiologists
Emergency Department/Emergency Medical Service
Amar S Swarnkar, MD

E3513 Upstate University Hospital - Downtown Campus
750 East Adams Street
Syracuse, NY 13210
315 464-8668
Current Appointments
Hospital Campus
Clinical Section Affiliations
Radiology: Neuroradiology
Upstate Cancer Center: Radiology
Upstate Comprehensive Stroke Center: Neuro-interventional/Radiology
Women's Health Network: Women's Imaging and Radiology
Education & Fellowships
Residency: University of Pittsburgh Medical Center, PA, 1998, Radiology
Fellowship: University of Pittsburgh Medical Center, PA, 1997, Neuroradiology
Residency: Leicester University, England, 1995, Radiology
Clinical Interests
Interventional Neuroradiology, endovascular treatment of brain aneurysms, vascular disorders of head, neck, and spine, acute stroke treatment, functional MRI
Education Interests
Teaching medical students, Neuroradiology of brain and spine.
Research Interests
Acute stroke, latest treatment of brain aneurysms, vascular malformations of head, neck and spine, sclerotherapy of lymphangioma.
Clinical Trials
Specialties & Certification
Cardiovascular/Interventional Radiology
Computed Tomography
Radiology
Endovascular Surgical Neuroradiology
Neuroradiology
Diagnostic Radiology
Diseases & Conditions Treated
Brain Aneurysm
Carotid Artery Aneurysm
Treats
Treatments/Services
Angiography
Cardiac Computed Tomography
Carotid Angiography and Stenting
Carotid Artery Aneurysm Surgery
Cerebral Angiography
Computed Tomography (CT) Scan
Epidural/Caudal
Fine Needle Aspiration
Functional MR Imaging
Joint Aspiration
Kyphoplasty/Vertebroplasty
Lumbar Puncture
MR Imaging
Sclerotherapy
Surgery for Carotid Artery Aneurysm
Tissue Plasminogen Activator Treatment (TPA )
Wada Test
X-Ray
Current Hospital Privileges
Upstate University Hospital
Languages Spoken (Other Than English)
Clinical Profile Shortcut: http://www.upstate.edu/findadoc/swarnkaa
Faculty Profile Shortcut: http://www.upstate.edu/faculty/swarnkaa
Cardiology