Our stroke team is comprised of experts from multiple disciplines. It includes neurologists, neurosurgeons, interventional radiologists, cardiologists and rehabilitation therapists. These specialists are supported by our three levels of neuro-nursing care, all conveniently located on our 9th floor.
Core Stroke Team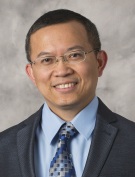 Medical Director
Julius Gene S. Latorre, MD, MPH
Stroke Program Manager
Jennifer Schleier BSN, RN, SCRN, CCRN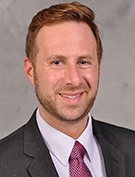 Stroke Program Outreach Coordinator
Joshua Onyan, BSN, RN, SCRN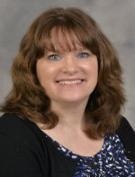 Stroke Program Data Coordinator
Michelle Vallelunga MS, RN, CNRN, SCRN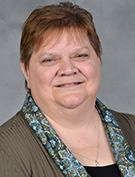 Stroke Program Data Coordinator
Patricia Veinot, BSN, RN

Acute Stroke Team
Stroke Neurologists
Neurosurgeons
Neuro-interventionalists
Neuro-radiology/Radiology
Emergency Physicians
Emergency Nursing
Neuroscience Nursing
SWAT Team
Neuro-Rehabilitation Specialists
Neuro-interventional/Radiology
Neuroradiologists
Emergency Department/Emergency Medical Service
Julius Gene S Latorre, MD, MPH
7134 Upstate University Hospital - Downtown Campus
750 East Adams Street
Syracuse, NY 13210
315 464-5014
Current Appointments
Associate Professor of Neurology
Medical Director of Neurology-Stroke Service
Hospital Campus
Clinical Section Affiliations
Neurology: Cerebrovascular
Upstate Comprehensive Stroke Center: Neurology-Stroke Service
Research Programs and Affiliations
Education & Fellowships
Additional Training: Harvard School of Public Health, 2008, Clinical Effectiveness
Fellowship: Massachusetts General Hospital, 2007, Neurocritical Care
Fellowship: Massachusetts General Hospital, 2006, Vascular Neurology
Fellowship: SUNY Health Science Center at Syracuse, 2005, Clinical Neurophysiology
Residency: SUNY Upstate Medical University, 2004, Neurology
Internship: SUNY Upstate Medical Center, 2001, Medicine
MD: University of the East-Ramon Magsaysay Memorial Medical Center, 1995
Previous Appointments
Massachusetts General Hospital/Havard Medical School, 2005–2007
Clinical Interests
Management of Subarachnoid hemorrhage, acute ischemic and hemorrhagic strokes, traumatic brain injuries, nontraumatic encephalopathies, encephalitides, status epilepticus, post-cardiac arrest coma management.

Research Interests
Multimodality neuromonitoring, advanced neurophysiologic monitoring, intensive insulin therapy for SAH, IV and IA thrombolysis for acute ischemic strokes, Moderate hypothermia

Clinical Trials
Platelet-Oriented Inhibition in New TIA and minor ischemic stroke (POINT) Trial
Read more
Specialties & Certification
Neurology
Clinical Neurophysiology
Vascular Neurology
Neurocritical Care
Diseases & Conditions Treated
Brain Injury
Guillain Barre Syndrome
Myasthenia Gravis
Status Epilepticus
Stroke
Treats
Treatments/Services
Electroencephalogram (EEG)
Electromyography (EMG)
Fiberoptic Bronchoscopy
Hydrocephalus Treatment
Lumbar Puncture
Nerve Conduction Study/Testing
Transcranial Doppler Exam
Ventilator Management
Associations/Memberships
American Academy of Neurology (AAN)
American Heart Association (AHA)
Society of Critical Care Medicine
Neurocritical Care Society
Current Hospital Privileges
Upstate University Hospital
Languages Spoken (Other Than English)
HealthLink on Air Radio Interview
Web Resources
Publications
Link to PubMed

(Opens new window. Close the PubMed window to return to this page.)
Research
Title: Predictors of early and late vasospasm in Aneurysmal Subarachnoid Hemorrhage
Background:The peak incidence of vasospasm in aneurysmal subarachnoid hemorrhage occurs between the fourth and 10th day post bleed, occurring in up to 70% of patients.1 Occasionally patients develop early (within 48 hours) or late (beyond 10 days) from initial aneurysm rupture. Different mechanisms account for the temporal differences in occurrence of vasospasm in aneurysmal subarachnoid hemorrhage.2 The purpose of this study is to determine predictors of early and late vasospasm to select patients who may benefit from early intervention (for patients at risk for early vasospasm) or prolonged observation (for patients at risk for late vasospasm). Hypothesis:We hypothesize that we can identify clinical predictors of early and late vasospasm in aneurysmal subarachnoid hemorrhage. Methods: 226 consecutive patients with aneurysmal subarachnoid hemorrhage who developed vasospasm were studied. Patients were grouped into two categories. Patients who developed vasospasm within 48 hours or beyond 10 days from suspected aneurysmal rupture and were compared to the rest of the cohort. Potential predictors were identified using univariate screen. Multivariable logistic regression models were then used to determine the independent effect of each predictors and adjusted for age, sex, method of aneurysm repair, Hunt and Hess grade and Fisher group. Results: 28 patients out of 226 developed early vasospasm. Fisher group (OR 3.4, 95% CI [1.1, 10.5], p = 0.03), early evidence of infarction on admission CT (OR 1.7, 95% CI [1.1, 24.5], p = 0.03), and aneurysm size (OR 1.1 for every mm increase in size above 7mm, 95% CI [1.0, 1.2], p = 0.03) appear to be independent predictor of early vasospasm. Early intensive insulin treatment is associated with reduced risk for early vasospasm (OR 0.3, 95% CI [0.1, 0.8], p = 0.02). Occurrence of early vasospasm independently increased the risk of poor outcome (OR 8.4, 95% CI [2.4, 29.9], p <0.01). 13 patients out of 226 developed late vasospasm. Age was found to be an independent predictor of late vasospasm, increasing risk by 7.2% (95% CI [1.6, 13.1], p = 0.01) for every year above 50. Blood transfusion appear to be protective for late vasospasm (OR 0.2, 95% CI [0.05, 0.77], p = 0.02). The occurrence of late vasospasm did not increase the risk of poor outcome. Conclusion: Patient characteristics may predict early or delayed vasospasm. Early vasospasm is a an independent risk factor for poor outcome. Early treatment of hyperglycemia with insulin suggest protective effect but does not prevent delayed vasospasm. More research is needed to determine the true relationship of aneurysm size and age in predicting vasospasm, and of hyperglycemia management and blood transfusion in preventing vasospasm.
Clinical Profile Shortcut: http://www.upstate.edu/findadoc/latorrej
Faculty Profile Shortcut: http://www.upstate.edu/faculty/latorrej
Cardiology