CITI Training Requirements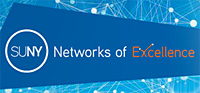 Research Events
No events, please check back later.

Content
Post-Award Services
The Post-Award & Research Accounting Office serves the campus by assisting faculty and administrators in managing all sponsored and non-sponsored research accounts throughout every phase of the grant lifecycle, from account establishment to award close-out. The Post-Award & Research Accounting staff provide guidance on a variety of topics – allowable expenditures, balance inquiries, requested reports, and much more.
Located in Room 209 of the Campus Activities Building and serving under Eric Smith, Vice President for Finance and Administration, the Post-Award office strives to offer outstanding service every day.