CITI Training Requirements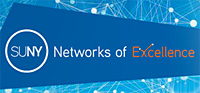 Research Events
No events, please check back later.

Content
Presentations
REMOTE DATAFILE
/webfs/www/researchadmin/intra/presentations_protected.htm
February 1, 2010
Finding and Applying for Funding; Techniques and Resources
This joint presentation from the SU Maxwell School and Upstate Research Administration Office was presented to the MPH 654, Grantwriting in Public Health, Course.
January 12, 2010
Be Prepared: The NIH New Application Format for Use After 1/25/10
Jennifer Rudes, Assistant Director, Office of Sponsored Programs, explains the NIH restructured versions of the paper PHS 398 and electronic SF 424 (R&R) application packages. These revised application packages must be used for submissions targeting due dates on or after January 25, 2010.
December 10, 2009
Core Facilities at Upstate
Eleven core facility directors and staff provided information regarding Upstate's Core Research Facilities, including the kinds of research supported and how the core can be accessed.
November 19, 2009
What Research Administration Can Do for YOU
Staff of the Research Administration Office provided information on the services and support they offer to faculty to identify and apply for funding and manage their sponsored research.
October 20, 2009
Technology Transfer: Turning Novel Ideas into Business Enterprise
Guven Yalcintas, PhD, President for Technology Transfer at the Research Foundation of SUNY
Peter Bernstein, Esq, Scully, Scott, Murphy and Presser
Marcene Sonneborn, SBIR/STTR Outreach Specialist with the CNY Technology Development Office, provided tools for faculty regarding commercialization of new technology.
September 9, 2009
NIH Public Access Policy
Information from NIH and Upstate was provided to Upstate faculty to insure that they are in compliance with the NIH Public Access Policy regarding publications arising from NIH-funded research.
September, 2, 2009
Adverse Events and Unanticipated Problems in Human Subject Research
Marti Benedict, Chief Compliance Officer for Research, reviewed federal regulations, local policies, definitions, investigator responsibilities and IRB considerations for Adverse Events and Unanticipated Problems.