CITI Training Requirements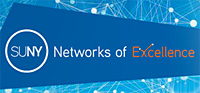 Content
Molecular Analysis Core (SUNYMAC)
Core:
Molecular Analysis Core
(SUNYMAC)
Core Director:
Frank Middleton, PhD
Core Contact:
Karen Gentile
Phone:
315 464-3206
Location:
IHP (Institute for Human Performance) 3636
Email:
gentilek@upstate.edu
Web Site:
SUNY Molecular Analysis Core Facility
Instrumentation in Core:
Illumina MiSeq next-generation sequencing instrument
Affymetrix GeneChip instrumentation including fluidics stations, hybridization ovens and high resolution scanner
Leica Laser Microdissection Microscope
Agilent 2100 Bioanalyzer
BioTek Synergy 2 plate reader
BioRad CFX 384 Real Time PCR System
BioRad Tetrad 2 PCR Instrumentation
BioRad QX200 Droplet Digital PCR System
BioRad BioPlex 200 Luminex Instrument
Covaris M220 Focused Ultrasonicator
Qiagen QIAcube
Data analysis workstations with software to analyze sequencing array data
Centralized data storage and mining
Brief Description of Core: SUNYMAC is a Core Facility that provides both fee-for-service sample preparation and analysis and free access to several pieces of common use equipment.  The Core specializes in genome-wide or targeted high-throughput gene expression, genotyping, and copy number mapping, as well as ChIP-seq and methylation-seq analysis.  The primary technologies include Affymetrix GeneChip and Illumina next-generation sequencing (NGS).  SUNYMAC also maintaines instrumentation for sample enrichment (laser microdissection), nucleic acid purification and Q/C analysis (Aggilent Bioanalyzer), as well as NGS library construction (Covaris ultrasonicator, NuGen Mondrian microfluidics system), and target validation (BioRad digital droplet qPCR and real-time qPCR systems, and BioPlex/Luminex system).
Core Fee Schedule: Contact Karen Gentile for current fees and services provided.
How to Access Core Services: Phone or email.