CITI Training Requirements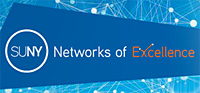 Content
Advanced Fluorescent Imaging Core
Core:
Advanced Fluorescent Imaging Core
Core Director:
Arvydas Matiukas, PhD
Phone:
315 464-7997
Location:
4607 IHP/NRB
Email:
matiukaa@upstate.edu
Instrumentation in Core:
Zeiss LSM510 scanning confocal/two-photon microscope system
reservation calendar
Zeiss LSM 780 confocal
reservation calendar
Deep Brain 2p Imaging Microscope
reservation calendar
Superresolution Microscope
reservation calendar
Coherent Chameleon tunable phased NIR laser for two-photon excitation
Newport vibration isolation optical table
A separate graphical workstation with Zeiss and ImageJ software for image analysis
---
Brief Description of Core:
This core facility enables neuroscientists to visualize the structure of individual neurons and their activity in the living organism and has potential applications in many other research areas (such as microbiology, molecular biology, ophthalmology, etc.) for the study of 3D structure and process dynamics.
The Core recently was moved to the new Neuroscience Research Building and expanded. The Core provides several instruments to image fixed samples, live cells, and live animals. The hardware and software allow different imaging modes ranging from single slice to multicolor 3D time series. Available environmental chambers provide optimal conditions for long term experiments on live cells.
Project consultation/collaboration, training, and technical assistance are available from Core Director (a Zeiss certified microscopy specialist). All users must receive training (separate for each microscope) before operating the equipment. Trained and proficiency certified users may operate the Core equipment without supervision.
---
Advance Fluorescent Imaging Core
Fee Schedule

---
Calendar sign up:
ALL calendar reservations are now in 1 hr blocks
Advance reservation is limited:
a) starting Friday of each week ONLY TIME FOR THE NEXT WEEK may be booked
b) there is a limit of 5 hrs/weekday/lab booking that should fit into either 8am-1pm or 1-6pm window (in 1 hr blocks).
If time is available, you may sign up in the afternoon for additional time, only for the next day (in 1 hr blocks).
Time reserved on weekends and off hours is not limited in duration, but you may only sign up (starting Friday) for the following week.
If you finish early contact the next user before turning off the laser.
Billing rules:
The hours billed are based on your computer log off. Remember to log off to end the billing session.
All users must record system usage on the paper log at each microscope.
Minimum time billed is 1 hr
Each imaging session will be billed by the larger of either the time reserved or hours used in 1 hr increments (i.e., all time is round up to a full hour)
Technical support is billed in 1 min increments and added to the cost/hr for the laser usage
If you fail to show up for time you have scheduled on the calendar, you will be billed for the amount of time listed on the calendar (power users will be billed extra, this is not included in the annual fee)
Removal (cancellation) or modification of time scheduled on the calendar must be done at least 24 hr before the time you were scheduled for or you will be billed for the amount of time listed on the calendar
If any user has difficulty accessing the LSM780 confocal or has a project that does not fit into the new rules please contact Core Director Arvydas or Neuroscience and Physiology Dept. Chair Dr. Knox.
How to Access Core Services: Phone or email.
The Core has moved to the new Neuroscience Research Building and expanded in March 2014.