CITI Training Requirements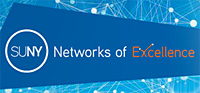 Research Events
No events, please check back later.

Content
On-Site Education
Request/schedule an On-Site Education Visit:
Robin Cerro,
QAIP Coordinator
Email:
cerror@upstate.edu
Phone:
315 464-4328
The Quality Assessment & Improvement Program (QAIP) Coordinator is available to provide investigators and/or study team members with on-site education pertaining to the conduct of human subject research. An On-Site Education Visit is an informal education meeting that can be tailored to your timeframe and your needs.
Topics typically covered include:
Study set-up and documentation suggestions
Informed consent process
Proper documentation of informed consent
Compliance with HIPAA regulations as they pertain to clinical research
IRB forms and correspondence
Reporting requirements