CITI Training Requirements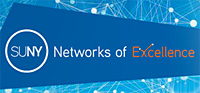 Research Events
No events, please check back later.

Content
QAIP Study Initiation Visits
Request/schedule Study Initiation Visit:
Robin Cerro,
QAIP Coordinator
Email:
cerror@upstate.edu
Phone:
315 464-4328
QAIP Study Initiation Visits are Available for New Studies That Have Received IRB Approval.
The QAIP Coordinator will provide:
Assistance with set-up/organization of study records and required documents;
Instruction concerning local IRB reporting requirements for:

Adverse events
Amendments
Continuing review
Data safety and monitoring reports
Protocol deviations

Education about the informed consent process and documentation
Clarification of confidentiality and HIPAA issues.
Schedule a QAIP Study Initiation Visit If You:
Are a new investigator or coordinator
Are an investigator with no study coordinator
Have questions about IRB reporting requirements
Are not assisted/monitored by other entities (e.g. a sponsor)
Would like assistance with study setup before enrollment begins
Study Initiation Visit: Preventive Care for Your Study Site