CITI Training Requirements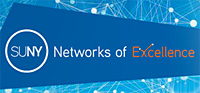 Research Events
No events, please check back later.

Content
Education
All faculty, staff and students, who participate in the conduct of research, involving human subjects, are required to successfully complete the web based education program, CITI.
Note: Certification of completion for the initial CITI training program is valid for three years. Re-certification through the CITI continuing education program is required every three years thereafter.
Collaborative Institutional Training Initiative (CITI):
Additional Education Materials:
Suggested Reading
The CRC's Guide to Coordinating Clinical Research
by Karen E. Woodin
Protecting Study Volunteers in Research:
A Manual for Investigative Sites
by Cynthia M. Dunn and Gary L. Chadwick