CITI Training Requirements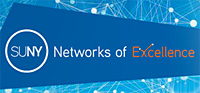 Research Events
No events, please check back later.

Content
Clinical Trials for Research Sponsors
In conducting clinical research, The Research Foundation for The State University of New York at Upstate Medical University has worked collaboratively with hundreds of industry sponsors, as well as other academic and non-academic medical centers, foundations, and governmental agencies.  We highly value the research opportunity that a Sponsor can bring to our patients and researchers.  In return, we offer Sponsors an opportunity to have some of the nation's most respected researchers as part of their clinical trial team. 
Additionally, as part of a SUNY system that is comprised of four academic medical centers, situated throughout the state, there is potential for greater subject access and streamlined processes.  We have Master Clinical Trial Agreements with many of the top Industry Sponsors.  This arrangement allows for significant time savings in expediting the clinical trial review and approval process. 

We welcome inquiries into our program. 
Please direct all communications to:

Danielle T. Doll, Clinical Trials Administrator
Email: dolld@upstate.edu
Phone: 315 464-4396