CITI Training Requirements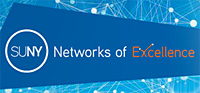 Content
Paula Trief, PhD
Current Appointments
Hospital Campus
Research Programs and Affiliations
Medicine
Psychiatry and Behavioral Sciences
Education & Fellowships
PhD: Syracuse University, 1977
Internship: SUNY Health Science Center at Syracuse, 1974
Clinical Interests
Diabetes and depression Diabetes and marital quality Psychological predictors of surgical outcome
Research Interests
My research focuses on the psychosocial issues that affect patients with diabetes and those at risk for diabetes. In my work, we are developing and testing effective and practical interventions for patients with diabetes, those at risk, and their partners, to help them achieve better physical health (e.g., control of blood sugar, weight) and quality of life. We are also seeking to understand how depression and anxiety may interfere with the health of diabetes patients.
Specialties & Certification
Publications
Link to PubMed

(Opens new window. Close the PubMed window to return to this page.)
Research
Developing a couples based telephone intervention with adults with type 2 diabetes- with Ruth Weinstock, MD/PhD, and Jonathan Sandberg, PhD (Syracuse University)

Marital quality has been identified as a predictor of adaptation to type 2 diabetes. This study involves developing and testing a psychosocial intervention that can be used with couples in which one partner has type 2 diabetes, and assessing it's feasibility, acceptability and efficacy.



Can writing about stress improve diabetes outcomes? With Ruth Weinstock, MD/PhD, Roger Greenberg, PhD, and Joshua Smyth, PhD (Syracuse University)

Expressive writing interventions have been shown to have beneficial emotional and health-related effects on healthy and ill adults. This study seeks to extend this line of research to individuals with type 2 diabetes, to evaluate whether an expressive writing intervention will affect blood glucose control, adaptation to diabetes, or emotional status.



Treatment Options for Adolescents and Youth with type 2 Diabetes-The TODAY trial. With Ruth Weinstock, MD/PhD, Ronald Saletsky, PhD, and Roberto Izquierdo, MD

This is a multi-site trial of treatment alternatives for youth who have type 2 diabetes, to identify whether medications alone, or in combination with an intensive lifestyle intervention to promote weight loss, is more effective at managing the youth's diabetes.

Informatics, Telemedicine and Education Demonstration Project (IDEATel). With Ruth Weinstock, M.D., Ph.D.

The goal of this project is to evaluate the feasibility, acceptability, effectiveness and cost effectiveness of telemedicine in the management of Medicare patients who live in medically underserved areas. Dr. Trief is investigating depression as predictor and as outcome, and qualitative data concerning study involvement.
Faculty Profile Shortcut: http://www.upstate.edu/faculty/triefp