CITI Training Requirements
Conflict of Interest Management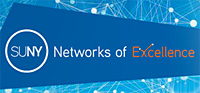 Content
Upstate Active Clinical Trials
Study Title:
Celgene Protocol Number: CC-5013-NHL-007 - A phase 3, double-blind randomized study to compare the efficacy and safety of rituximab plus lenalidomide (cc-5013) versus rituximab plus placebo in subjects with relapsed/refractory indolent lymphoma
What is the purpose of the study?
This double-blind randomized, parallel group study will evaluate the efficacy and safety of lenalidomide (Revlimid, CC-5013) in combination with rituximab (MabThera/Rituxan) in patients with relapsed or refractory follicular lymphoma or marginal zone lymphoma. Patients will be randomized to receive either lenalidomide or placebo for twelve 28-day cycles in combination with rituximab. Anticipated time on study treatment is 1 year.
Upstate Institutional Review Board (IRB) Number:
570813
Study Phase:
III
Patient Age Group:
Adults
Principal Investigator:
Dorothy C Pan, MD
ClinicalTrials.Gov ID:
NCT01938001
For more information about this trial go to ClinicalTrials.Gov
Who can I contact for more information?
Name: Diane M Gould
Phone: 315-464-6105
Email: gouldd@upstate.edu