CITI Training Requirements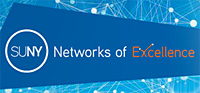 Content
Upstate Active Clinical Trials
Study Title:
RTOG 1306 - A Randomized Phase II Study of Individualized Combined Modality Therapy for Stage III Non-Small Cell Lung Cancer (NSCLC)
What is the purpose of the study?
This randomized phase II trial studies how well giving erlotinib hydrochloride or crizotinib and chemoradiation therapy works in treating patients with stage III non-small cell lung cancer. Radiation therapy uses high energy x rays to kill tumor cells. Specialized radiation therapy that delivers a high dose of radiation directly to the tumor may kill more tumor cells and cause less damage to normal tissue. Drugs used in chemotherapy, such as cisplatin, etoposide, paclitaxel, and carboplatin, work in different ways to stop the growth of tumor cells, either by killing the cells or by stopping them from dividing. It is not yet known whether giving erlotinib hydrochloride is more effective than crizotinib with chemoradiation therapy in treating patients with non-small cell lung cancer.
Upstate Institutional Review Board (IRB) Number:
572323
Study/Protocol ID:
RTOG 1306
Study Phase:
II
Patient Age Group:
Adults
Principal Investigator:
Stephen L Graziano, MD
ClinicalTrials.Gov ID:
NCT01822496
For more information about this trial go to ClinicalTrials.Gov
Who can I contact for more information?
Name: Tanvi Desai, BHMS, MPH
Phone: 315-464-6074
Email: desait@upstate.edu