CITI Training Requirements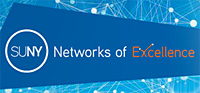 Content
Upstate Active Clinical Trials
Study Title:
CALGB 140503: A Phase III Randomized Trial of Lobectomy versus Sublobar Resection of Small (<= 2 cm) Peripheral Non-Small Cell Lung Cancer
What is the purpose of the study?
This randomized phase III trial is studying different types of surgery to compare how well they work in treating patients with stage IA non-small cell lung cancer. Wedge resection or segmentectomy may be less invasive types of surgery than lobectomy for non-small cell lung cancer and may have fewer side effects and improve recovery. It is not yet known whether wedge resection or segmentectomy are more effective than lobectomy in treating stage IA non-small cell lung cancer.
Upstate Institutional Review Board (IRB) Number:
251387
Study/Protocol ID:
A140503 (ALTORKI)
Study Phase:
III
Patient Age Group:
Adults
Principal Investigator:
Leslie J Kohman, MD, FACS
What is involved if I participate?
Is transportation provided or reimbursed?
No
Is parking provided or reimbursed?
No
ClinicalTrials.Gov ID:
NCT00499330
For more information about this trial go to ClinicalTrials.Gov
Who can I contact for more information?
Name: Linda J Ellinwood, RN
Phone: 315-464-1852
Email: ellinwol@upstate.edu