CITI Training Requirements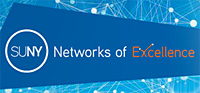 Content
Upstate Active Clinical Trials
Study Title:
Exploration of Immunologic Mechanisms of Immune Interference and/or Cross-Neutralizing Immunity Following Various Administration Schedules with CYD Tetravalent Dengue Vaccine, a Phase II, Randomized, Open-Label, Single Center Trial in Adults Aged 18-45 Years in the US.
What is the purpose of the study?
To evaluate the safety and immunogenicity of CYD Dengue Vaccine for the military/traveler indication. Dengue Fever is a disease that affects many parts of the developing world as well as parts of the United States.
Upstate Institutional Review Board (IRB) Number:
458738
Study Phase:
II
Patient Age Group:
Adults
Principal Investigator:
Mark E Polhemus, MD
What is involved if I participate?
How long is the study?
18 months
Is transportation provided or reimbursed?
Yes
Is parking provided or reimbursed?
Yes
What tests and procedures are involved?
Blood draws Other: Vital sign assessments, physical exam and medical history
Where will the study take place?
505 Irving Avenue, Syracuse, NY 13210 (Institute for Human Performance)
Other Information:
Nov 2013 to Oct 2015
ClinicalTrials.Gov ID:
NCT01943825
For more information about this trial go to ClinicalTrials.Gov
Who can I contact for more information?
Name: Gina D Bertolo
Phone: 315-464-7693
Email: trials@upstate.edu