CITI Training Requirements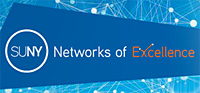 Content
Upstate Active Clinical Trials
Study Title:
Banking in Hodgkin Disease
What is the purpose of the study?
Laboratory study to collect & and store samples of tissue and blood from young patients with Hodgkin's lymphoma.
Upstate Institutional Review Board (IRB) Number:
240005
Study/Protocol ID:
AHOD04B1
Study Phase:
N/A
Patient Age Group:
Children
Principal Investigator:
Melanie A Comito
ClinicalTrials.Gov ID:
NCT00900250
For more information about this trial go to ClinicalTrials.Gov
Who can I contact for more information?
Name: Beatriz Kovar
Phone: 315-464-7232
Email: kovarb@upstate.edu