CITI Training Requirements
Conflict of Interest Management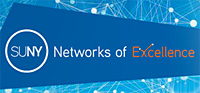 Content
Upstate Active Clinical Trials
Study Title:
(SCUSF 0901) A Phase II Placebo-Controlled Trial of Modafinil to Improve Neurocognitive Deficits in Children Treated for a Primary Brain Tumor
What is the purpose of the study?
Randomized treatment study to look at how well modafinil works in treating children with memory and attention problems caused by cancer treatment for a brain tumor.
Upstate Institutional Review Board (IRB) Number:
312892
Study/Protocol ID:
ACCL0922
Study Phase:
II
Patient Age Group:
Children
Principal Investigator:
Karol H Kerr, MD
ClinicalTrials.Gov ID:
NCT01381718
For more information about this trial go to ClinicalTrials.Gov
Who can I contact for more information?
Name: Beatriz Kovar
Phone: 315-464-7232
Email: kovarb@upstate.edu