CITI Training Requirements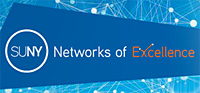 Content
Upstate Active Clinical Trials
Study Title:
A Children's Oncology Group Protocol for Collecting and Banking Pediatric Research Specimens Including Rare Pediatric Tumors
What is the purpose of the study?
Lab study to collect and store malignant, borderline malignant neoplasms, and related biological samples from young patients with cancer.
Upstate Institutional Review Board (IRB) Number:
252142
Study/Protocol ID:
ABTR01B1
Study Phase:
N/A
Patient Age Group:
Children
Principal Investigator:
Melanie A Comito
ClinicalTrials.Gov ID:
NCT01430637
For more information about this trial go to ClinicalTrials.Gov
Who can I contact for more information?
Name: Beatriz Kovar
Phone: 315-464-7232
Email: kovarb@upstate.edu