CITI Training Requirements
Conflict of Interest Management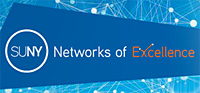 Content
Upstate Active Clinical Trials
Study Title:
A Randomized Phase III Open-Label Trial of Caspofungin versus Fluconazole to Prevent Invasive Fungal Infections in Children Undergoing Chemotherapy for Acute Myeloid Leukemia (AML)
What is the purpose of the study?
Treatment study to look at how well caspofungin works compared to fluconazole in preventing invasive fungal infections in patients with acute myeloid leukemia who are undergoing chemotherapy.
Upstate Institutional Review Board (IRB) Number:
232784
Study/Protocol ID:
ACCL0933
Study Phase:
III
Patient Age Group:
Children
Principal Investigator:
Karol H Kerr, MD
ClinicalTrials.Gov ID:
NCT01307579
For more information about this trial go to ClinicalTrials.Gov
Who can I contact for more information?
Name: Beatriz Kovar
Phone: 315-464-7232
Email: kovarb@upstate.edu