CITI Training Requirements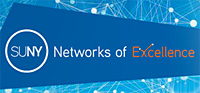 Content
Upstate Active Clinical Trials
Study Title:
A 12-month, randomized, rater- and dose-blinded study to compare the efficacy and safety of fingolimod 0.25 mg and 0.5 mg administered orally once daily with glatiramer acetate 20 mg administered subcutaneously once daily in patients with relapsing-remitting multiple sclerosis
What is the purpose of the study?
Compare 2 doses of fingolimod to copaxone and to evaluate the efficacy and safety of fingolimod for the treatment of patients with relapsing-remitting Multiple Sclerosis
Upstate Institutional Review Board (IRB) Number:
345511
Study Phase:
VI
Patient Age Group:
Adults
Principal Investigator:
Burk Jubelt, MD
What is involved if I participate?
How long is the study?
12 Months
Is transportation provided or reimbursed?
No
Is parking provided or reimbursed?
Yes
What tests and procedures are involved?
MRI, Neurological assessments and safety assessments.
Where will the study take place?
Institute for Human Performance
ClinicalTrials.Gov ID:
NCT01633112
For more information about this trial go to ClinicalTrials.Gov
Who can I contact for more information?
Name: Courtney Goodrich
Phone: 315-464-6409
Email: goodricc@upstate.edu