CITI Training Requirements
Conflict of Interest Management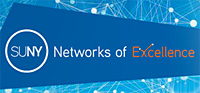 Content
Upstate Active Clinical Trials
Study Title:
A Randomized, Multicenter Study to Evaluate Cardiovascular Outcomes with ITCA 650 in Patients Treated with Standard of Care for Type 2 Diabetes
What is the purpose of the study?
The main purposes of this study are to evaluate cardiovascular events in patients with type 2 diabetes and to test the safety and effectiveness of long-term treatment with ITCA 650 with diet and exercise and standard of care medication(s). ITCA 650 is an investigational drug/device combination which is placed under the skin of the abdomen (belly). This is a small device, about the size of a match. ITCA 650 delivers a specific amount of exenatide to the body every day for as long as it is in place under the skin, up to 6 months. Exenatide is the same drug that is in the FDA-approved drugs Byetta? and Bydureon? given as an injection to treat type 2 diabetes.
Upstate Institutional Review Board (IRB) Number:
451303
Study Phase:
N/A
Patient Age Group:
Adults
Principal Investigator:
Ruth S Weinstock, MD, PhD
Who is eligible?
The study is open to individuals with type 2 diabetes who are at least 40 years old, have HbA1c e 6.5% at screening, and are not currently being treated with rapid-acting insulin.
What is involved if I participate?
How long is the study?
up to 5 years
Is transportation provided or reimbursed?
No
Is parking provided or reimbursed?
Yes
What tests and procedures are involved?
Participants will come to study visits at the Clinical Research Unit. After the screening visit and a visit at 3 months, all study visits thereafter are every 6 months. Procedures during study visits include: physical exams, blood collection, urinalysis, ECG, questionnaire completion, placement of study device. Subjects will be asked to keep a diary of blood glucose readings throughout the study.
Where will the study take place?
Clinical Research Unit, IHP
Other Information:
Study drug/device, glucose meters and testing strips will be provided at no cost. All study-related testing and procedures will be performed at no cost to participants.
Who can I contact for more information?
Name: Patricia M Conboy
Phone: 315-464-9007
Email: conboyp@upstate.edu