CITI Training Requirements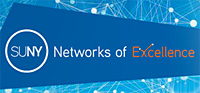 Content
Upstate Active Clinical Trials
Study Title:
CALGB 51101-A Randomized Phase II Trial of Myeloablative Versus Non-Myeloablative Consolidation Chemotherapy for Newly Diagnosed Primary CNS B-cell Lymphoma
What is the purpose of the study?
This randomized phase II trial studies how well combination chemotherapy given together with autologous stem cell transplant works compared to combination chemotherapy alone in treating patients with central nervous system B-cell lymphoma.
Upstate Institutional Review Board (IRB) Number:
353928
Study Phase:
II
Patient Age Group:
Adults
Principal Investigator:
Dorothy C Pan, MD
ClinicalTrials.Gov ID:
NCT01511562
For more information about this trial go to ClinicalTrials.Gov
Who can I contact for more information?
Name: Wendy S Barry
Phone: 315-464-8271
Email: barryw@upstate.edu