CITI Training Requirements
Conflict of Interest Management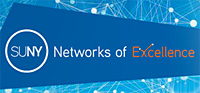 Upstate Active Clinical Trials
Study Title:
Celldex Protocol CDX110-04: An International, Randomized, Double-Blind, Controlled Study of Rindopepimut/GM-CSF with Adjuvant Temozolomide in Patients with Newly Diagnosed, Surgically Resected, EGFRvIII-positive Glioblastoma
What is the purpose of the study?
This 2-arm, randomized, phase III study will investigate the efficacy and safety of the addition of rindopepimut (an experimental cancer vaccine that may act to promote anti-cancer effects in patients who have tumors that express the EGFRvIII protein) to the current standard of care (temozolomide) in patients with recently diagnosed glioblastoma, a type of brain cancer.
Upstate Institutional Review Board (IRB) Number:
290794
Study Phase:
III
Patient Age Group:
Adults
Principal Investigator:
Thomas E Coyle, MD
ClinicalTrials.Gov ID:
NCT01480479
For more information about this trial go to ClinicalTrials.Gov
Who can I contact for more information?
Name: Diane M Gould
Phone: 315-464-8235
Email: gouldd@upstate.edu