CITI Training Requirements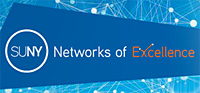 Content
Upstate Active Clinical Trials
Study Title:
CALGB 50801-Phase II Trial of Response-Adapted Therapy Based on Positron Emission Tomography (PET) for Bulky Stage I And Stage II Classical Hodgkin Lymphoma (HL)
What is the purpose of the study?
This phase II clinical trial is studying how well response-based therapy assessed by PET scan works in treating patients with bulky stage I and stage II Hodgkin lymphoma.
Upstate Institutional Review Board (IRB) Number:
267123
Study/Protocol ID:
CALGB 50801
Study Phase:
II
Patient Age Group:
Adults
Principal Investigator:
Dorothy C Pan, MD
ClinicalTrials.Gov ID:
NCT01118026
For more information about this trial go to ClinicalTrials.Gov
Who can I contact for more information?
Name: Deanna J Cogswell, LPN
Phone: 315-464-8237
Email: cogsweld@upstate.edu