CITI Training Requirements
Conflict of Interest Management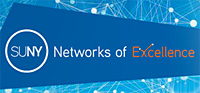 Upstate Active Clinical Trials
Study Title:
CALGB 80803 - Randomized Phase II Trial of PET Scan-Directed Combined Modality Therapy in Esophageal Cancer
What is the purpose of the study?
This randomized phase II trial is studying PET scan imaging in assessing response in patients with esophageal cancer receiving combination chemotherapy.
Upstate Institutional Review Board (IRB) Number:
266808
Study Phase:
II
Patient Age Group:
Adults
Principal Investigator:
Jonathan Wright, MD
ClinicalTrials.Gov ID:
NCT01333033
For more information about this trial go to ClinicalTrials.Gov
Who can I contact for more information?
Name: Diane M Gould
Phone: 315-464-8235
Email: gouldd@upstate.edu