CITI Training Requirements
Conflict of Interest Management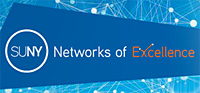 Upstate Active Clinical Trials
Study Title:
CALGB 80702: A Phase III Trial of 6 Versus 12 Treatments of Adjuvant FOLFOX Plus Celecoxib or Placebo for Patients with Resected Stage III Colon Cancer
What is the purpose of the study?
This randomized phase III trial is studying giving oxaliplatin, leucovorin calcium, and fluorouracil together to compare how well they work when given together with or without celecoxib in treating patients with stage III colon cancer previously treated with surgery.
Upstate Institutional Review Board (IRB) Number:
252257
Study Phase:
III
Patient Age Group:
Adults
Principal Investigator:
Rahul Seth, DO
What is involved if I participate?
Is transportation provided or reimbursed?
No
Is parking provided or reimbursed?
No
What tests and procedures are involved?
Medical history and physical examination, Blood tests, a pregnancy test, liver function tests, CT, MRI scan, or ultrasound of the abdomen and chest CT or X-ray.
Where will the study take place?
Hospital, Hematology/Oncology Clinics in Oswego, Oneida and at Hill Medical Center.
ClinicalTrials.Gov ID:
NCT01150045
For more information about this trial go to ClinicalTrials.Gov
Who can I contact for more information?
Name: Joanne M Chilton, CCRP
Phone: 315-464-8240
Email: chiltonj@upstate.edu