CITI Training Requirements
Conflict of Interest Management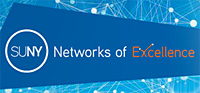 Upstate Active Clinical Trials
Study Title:
Prospective Study of Rapamycin for Treatment of SLE
What is the purpose of the study?
Purpose is to determine the safety and efficacy of rapamycin/sirolimus for treatment of disease manifestations and for normalizing relevant biomarkers of disease activity in patients with SLE; and to prospectively determine the mechanism of action of Rapamune in patients with SLE.
Upstate Institutional Review Board (IRB) Number:
231189
Study Phase:
N/A
Patient Age Group:
Adults
Principal Investigator:
Andras Perl, MD, PhD
Who is eligible?
SLE patients who satisfy the criteria for a definitive diagnosis and exhibit ongoing disease activity by SLEDAI greater than 4 will be included. Patietns whose disease activity is controlled by administration of corticsteroids, most commonly, 10 mg of prednisone or equivalent dose of another corticosteroid, will also be included. All subjects will be greater than 18 years of age.
What is involved if I participate?
How long is the study?
40 SLE patients are needed and 40 Healthy Control Subjects.
Is transportation provided or reimbursed?
Yes
Is parking provided or reimbursed?
Yes
What tests and procedures are involved?
Sirolimus levels are checked; routine lab. and non-routine laboratory studies of relevant lupus biomarkers are done. Up to 100 ml of blood is drawn at each visit.
Where will the study take place?
UHCC/The Hill Medical Center / UH Pathology Laboratory/ Rheumatology Lab, 8299 Weiskotten Hall
Who can I contact for more information?
Name: Andras Perl, MD, PhD
Phone: 315-464-4194
Email: perla@upstate.edu