CITI Training Requirements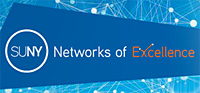 Content
Upstate Active Clinical Trials
Study Title:
CALGB 30610: Phase III Comparison of Thoracic Radiotherapy Regimens in patients with Limited Small Cell Lung Cancer Also Receiving Cisplatin or Carboplatin and Etoposide.
What is the purpose of the study?
To compare the effects, good and/or bad, of three different ways to give radiation therapy. Two of the ways are experimental, while one of them is standard. The two experimental ways of giving the radiation are (1) once a day with a high dose radiation for 7 weeks; or (2) once a day for 16 days of treatment (about 3 weeks), followed by twice a day for the remaining 9 days of treatment (about 2 weeks), for a total of 5 weeks. The standard way of giving radiation therapy is to give it twice a day for 3 weeks. All study participants will receive Cisplatin or Carboplatin and Etoposide, or which are the standard chemotherapy drugs for this type of cancer.
Upstate Institutional Review Board (IRB) Number:
246419
Study/Protocol ID:
CALGB 30610
Study Phase:
III
Patient Age Group:
Adults
Principal Investigator:
Jeffrey A Bogart, MD
What is involved if I participate?
How long is the study?
Participants in this study will receive four cycles of chemotherapy over a period of approximately 12 weeks. Beginning the same day as their first cycle of chemotherapy, all participants will also receive radiation therapy for a period of 5-7 weeks, depending on the treatment group to which they are assigned. After treatment is completed, participants will return for follow-up every 3 months during the first year, every 6 months during the second year, and annually thereafter. It is anticipated that it will take 4.5 years to enroll the necessary number of subjects in this study.
Is transportation provided or reimbursed?
No
Is parking provided or reimbursed?
No
What tests and procedures are involved?
PRE-TREATMENT
Complete medical history.
Standard blood tests (CBC & chemistries)
Pulmonary function testing.
Pregnancy test for women of child bearing potential.
Spiral CT scans of the chest and abdomen.
Bone Scan & PET scans.MRI (or CT) of the brain.

TREATMENT & FOLLOW-UP.
Radiation therapy once or twice daily, Monday-Friday, for a total of 5-7 weeks (depending on study treatment group to which each participant is assigned).

Chemotherapy every 21 days for 4 cycles, for a total of 12 weeks:
Day 1 - Cisplatin given over 60 minutes.
Days 1, 2, & 3 - Etoposide given over 60 minutes.
CBC on Days 1 & 8 of each cycle of chemotherapy.
Blood chemistries on Day 1 of each chemotherapy.
Physical exam and toxicity assessment on Day 1 of each chemotherapy.
Prophylactic cranial irradiation (PCI) will be offered to all patients with a complete or near complete response following treatment.
Spiral CT scan of the chest after Cycles 2 & 4 of chemotherapy and at each scheduled follow-up visit.
MRI (or CT) of the brain after Cycle 4 of chemotherapy (prior to initiating PCI).
Pulmonary function testing 6 and 12 mo from the start of treatment.
Follow-up physical exams every 3 mo year 1, every 6 mo year 2, then yearly.
Where will the study take place?
RT: University Hospital, Hill Rad Onc, Oswego County Rad Onc. Chemo: ROC, Hill Clinic (1000 E. Genesee), Oneida Clinic, Oswego Clinic
Other Information:
Optional Study Components (for those subjects who choose to participate).
Studies on Blood: Three tubes of blood will be collected at four different time points (prior to treatment, Day 21, at first follow-up after completion, and at any time at which the subject's disease is found to have recurred).
Quality of Life: Subjects will fill out several questionnaires regarding their physical symptoms, functioning, mood, and social life. These questionnaires will take about 25 minutes to complete on each occasion, and subjects will be asked to fill them out prior to treatment and again at weeks, 3, 5, 7, 12, 26, and 52 (a total of seven times). In addition, they will be asked a couple of questions about any difficulty they have swallowing every week while they receive radiation therapy.
ClinicalTrials.Gov ID:
NCT00632853
For more information about this trial go to ClinicalTrials.Gov
Who can I contact for more information?
Name: Erin Bingham
Phone: 315-464-3603
Email: binghame@upstate.edu