CITI Training Requirements
Conflict of Interest Management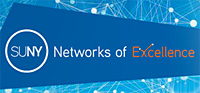 Upstate Active Clinical Trials
Study Title:
CALGB 90203:Randomized Phase III Study of Neo-adjuvant Docetaxel and Androgen Deprivation prior to Radical Prostatectomy versus Immediate Radical Prostatectomy in Patients with High-Risk, Clinically Localized Prostate Cancer
What is the purpose of the study?
The purpose of this study is to compare the effects (good and bad) of the combination of chemotherapy and hormone therapy followed by radical prostatectomy (surgery to remove the prostate) with radical prostatectomy alone on subjects and their prostate cancer to see which is better.This research is being done because many men with this type of prostate cancer are at risk of having the cancer come back if they are treated only with surgery. We are trying to find out if giving chemotherapy with hormone therapy before surgery makes the chance of being cured of prostate cancer better. We are also going to study whether anything in your diet or lifestyle predicts how well you do overall with your cancer.
Upstate Institutional Review Board (IRB) Number:
252321
Study Phase:
III
Patient Age Group:
Adults
Principal Investigator:
Bernard J Poiesz, MD
What is involved if I participate?
How long is the study?
Subjects randomized to have chemotherapy and hormone therapy will be treated for about 18 weeks and then have surgery within 2 months after completing chemotherapy and hormone therapy. Subjects randomized to surgery alone will have the surgery within 2 months of randomization. The treatment part of the study ends after the surgery to remove the prostate. After subjects have finished the surgery, they will visit the office for follow-up exams every 3 months for the first two years after surgery, then every 6 months for the next 3 years, then every year for up to 15 years after surgery.
Is transportation provided or reimbursed?
No
Is parking provided or reimbursed?
No
What tests and procedures are involved?
A complete history and physical exam including a digital rectal exam, Blood tests, including chemistries, liver function tests, a PSA test and a testosterone test, CT or MRI scan of the abdomen and pelvis, Bone Scan
Where will the study take place?
SUNY Upstate Medical University-Regional Oncology Center, Satellite offices in Oswego, Oneida and Hill Medical Center-1000 E. Genesee St. Syracuse
Other Information:
Other: Optional participation in Diet and Lifestyle Study and Studies on Tissue and Blood
ClinicalTrials.Gov ID:
NCT00430183
For more information about this trial go to ClinicalTrials.Gov
Who can I contact for more information?
Name: Wendy S Barry
Phone: 315-464-8271
Email: barryw@upstate.edu