CITI Training Requirements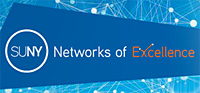 Content
Upstate Active Clinical Trials
Study Title:
TrialNet Natural History Study of the Development of Type 1 Diabetes
What is the purpose of the study?
The specific purpose of the TrialNet Natural History Study of the Development of Type 1 Diabetes is to learn more about how type 1 diabetes occurs. Relatives of people with type 1 diabetes have a 10 to 15 times greater risk for the disease than people with no family history. Because of this, we are screening close blood relatives of people with type 1 diabetes. This includes brothers, sisters, parents, children, cousins, aunts, uncles, and grandchildren of people with type 1 diabetes. The study is divided into three phases: Screening (Phase 1), Baseline Risk Assessment (Phase 2), and Follow-Up Risk Assessments (Phase 3). This consent form will tell you about Phase 1 in detail. The screening phase of the study (Phase 1) will include testing for diabetes related autoantibodies in the blood. Autoantibodies are proteins that are made by the bodys immune system. If these proteins are present, it could mean that cells in the pancreas that produce insulin are damaged. Autoantibodies can be found in the blood years before type 1 diabetes occurs. Several different kinds of autoantibodies can be seen.Individuals found to have autoantibodies in Phase 1 will qualify for Phases 2 and 3. Phase 2 would require one visit for most participants. Phase 3 would require a visit every six months for up to five years or until the end of the study. Blood tests will be performed at the Phase 2 and Phase 3 visits in order to find out more about your risk for type 1 diabetes.
Upstate Institutional Review Board (IRB) Number:
226718
Study Phase:
N/A
Patient Age Group:
Adults and Children
Principal Investigator:
Ramachandra G Naik
Who is eligible?
Be aged 1- 45 years: Have a blood relative with type 1 diabetes: primarily first degree relatives (siblings, offspring, and parents), but individuals aged 20 years or less who have second or third degree relatives (nieces, nephews, aunts, uncles, grandparents, cousins, half siblings) with type 1 diabetes will also be eligible.
What is involved if I participate?
How long is the study?
up to 5 years
Is transportation provided or reimbursed?
No
Is parking provided or reimbursed?
Yes
What tests and procedures are involved?
Screening blood work to test for the presence of autoantibodies.
Where will the study take place?
The Clinical Research Unit at the Institute for Human Performance
Who can I contact for more information?
Name: Suzan M Bzdick, RN
Phone: 315-464-9006
Email: bzdicks@upstate.edu