CITI Training Requirements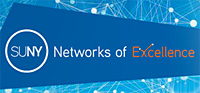 Research Events
No events, please check back later.

Content
Clinical Research Professionals (CRP)
Upstate Medical University's Clinical Research Professionals (CRP) refers to the group of clinical research assistants, coordinators, and managers whose primary responsibilities are supporting the Principal Investigator in conducting research.  Our CRPs are instrumental to the successful conduct of clinical trials at UMU.  They are responsible for the professional coordination and logistical duties of conducting studies, while ensuring compliance with federal guidelines. 
The Clinical Research Professionals (CRP) group at Upstate Medical University was chartered in 2013, thanks to the hard work and dedication of two Upstate Clinical Research Coordinators, who identified a need.  The group is now being chaired by
Tina Craig, Orthopedics
Sue Hemingway, Radiology
Courtney Goodrich, Neurology