CITI Training Requirements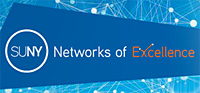 Content
Hot Topics in Research
April Events:
Introduction to Pre-Awards Compliance System (PACS) – Agreements Module:
The New Web-Based System for Submission of Research Contracts
Danielle Doll, MS, Clinical Trials Administrator
Target Audience: PI's, Research Managers, and Clinical Research Associates
Date:  April 19, 2017
Time:  12:00 – 1:00 pm
Location: room 3109 Weiskotten Hall
RSVP by April 17th to cerror@upstate.edu
.
.
.
May Events:
Update on the Initiatives of the Vice President for Research
David C. Amberg, Ph.D., Vice President for Research
Target Audience: Faculty, Investigators, and Research Staff
Date:  May 11, 2017
Time:  4:00 - 5:00 PM
Location:  103 Weiskotten Hall
No RSVP's Required