POSTDOC PROFILES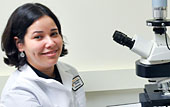 Reyna Martinez-De Luna, PhD
"I chose Upstate because I was very impressed with the Center for Vision Research..."
Read more…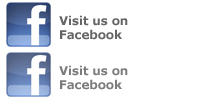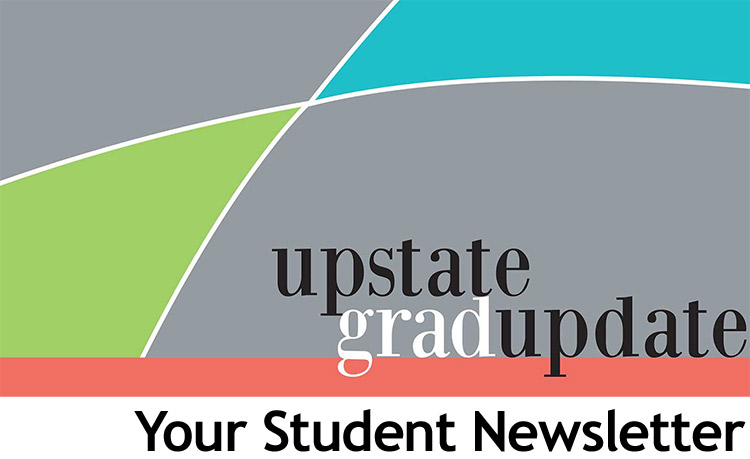 Content
Events
Photo: Lili Wang, PhD, a Postdoctoral Associate in Pharmacology, discusses her poster at the Beyond the Doctorate Research Day with Keynote Speaker Dr. Gerald Shadel, Professor of Pathology and Genetics at Yale School of Medicine.

BEYOND THE DOCTORATE RESEARCH DAY
Wednesday, March 1, 2017 | 1:00 - 6:00 pm | New Academic Building Fourth Floor
We are proud to announce the schedule for the Sixth Annual Beyond the Doctorate Research Day. The Research Day - sponsored jointly by the Office of Postdoctoral Affairs and the Office of Graduate Medical Education - will include a keynote address, oral platform presentations and a poster session presented by postdocs, residents and fellows.
 
1:00 - 3:15 pm      ORAL PRESENTATIONS (New Academic Building 4414A)
 
Valdeep Saini, PhD
Department of Pediatrics
Applied And Translational Evaluations Of Context Renewal

Rana Naous, MD
Department of Pathology
Rapid Onsite Assessment With Dynamic Telecytopathology For Image Guided Fine Needle Aspiration Of Hepatic Lesions

Umair Masood, MD
Department of Medicine
A Quality Initiative To Decrease Excess Clostridium Difficile Testing At An Academic VA Hospital

Scott Neal, PhD
Department of Ophthalmology
Genetic Control Of Peripodial Identity In The Eye Disc Of Drosophila
Alex Helkin, MD
Department of Surgery
Statins And Thrombospondin-5 Are Protective Against Endothelial Cell Apoptosis

Hassan El Chebib, MD
Department of Pediatrics
Neutrophil Activation In Infants Hospitalized With Severe Respiratory Viral Infection

Fatemeh Dubois, PhD
Department of Cell & Developmental Biology
Paxillin Regulates Golgi Polarization And Anterograde Trafficking Pathway During Migration

Tiffany Caza, MD, PhD
Department of Pathology
Histopathology Of Radiation-Induced Urethral Stricture In Men With Prostate Cancer
 
3:30 - 4:30 pm      KEYNOTE ADDRESS (New Academic Building 4414A)


"A Lifetime Spent Researching the Pancreas"
Rainer Gruessner, MD, FACS, FICS
Division Chief, Transplant Services
Professor, Department of Surgery
Upstate Medical University
 
POSTER SESSION & RECEPTION
Immediately follows in New Academic Building 4414B&C


Save the Date


Schedule of Events

Questions?
Contact Jennifer Brennan at
brennanj@upstate.edu
or 315.464.4543