POSTDOC PROFILES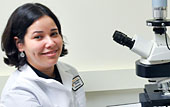 Reyna Martinez-De Luna, PhD
"I chose Upstate because I was very impressed with the Center for Vision Research..."
Read more…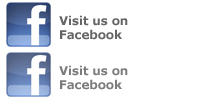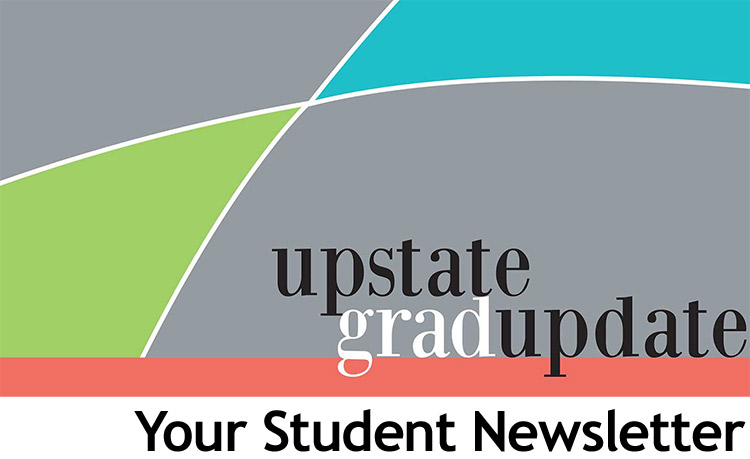 Content
Events
Introduction To Adobe Illustrator & Photoshop For Scientists
Wednesday, August 31, 2016 | 12:00 - 1:00 PM | Setnor 3507/08
Mark Schmitt Dean, College of Graduate Studies, Upstate Medical University)
Have questions about using Adobe Illustrator or Photoshop to prepare graphs, illustrations or posters? Join us as Dr. Schmitt gives an introductory overview of the best uses and functions of these programs to help make your life a little easier. If possible, bring a laptop with Photoshop and something you can create a figure from, such as raw images, etc!
   
Beyond The PHD: Career Opportunities In Pathology
Wednesday, September 7, 2016 | 12:00 - 1:00 PM | Weiskotten Hall 103
Antony Shrimpton, Connie Stein, Kazim Chohan, & Scott Riddell
Department of Pathology, Upstate Medical University
What can you be with your PhD? Ever considered a career in Pathology? Meet a panel of our Pathology lab directors in molecular genetics, cytogenetics, andrology, and microbiology - all of whom, earned a PhD degree.  Find out what a typical day is like for them and how they got into the field. Bring your questions!
   
Negotiating Your Way In Graduate School
Wednesday, September 28, 2016 | 11:00 - 1:00 PM | Setnor 2509/2510
Yaihara Fortis-Santiago (Program Manager, Science Alliance, New York Academy of Sciences)
Learn strategies to communicate effectively with your advisor and colleagues in order to take ownership of your career. In this interactive workshop, you will learn negotiating techniques for: 1) having difficult conversations in lab, 2) communicating career intentions with your PI, and 3) discussing professional development opportunities with your PI.
   
Engaging A Diverse Audience: Telling A Scientific Story
Wednesday, October 5, 2016 | 2:00 - 5:00 PM | Weiskotten Hall 3111
Itai Cohen (Associate Professor of Physics, Cornell University)
Linda Glaser (Writer & Publicist for Faculty, Cornell University)
Learn how to effectively communicate your scientific message to any audience: academics, reporters, investors and more in this fun and interactive workshop. Participants will learn how to create and deliver an elevator pitch and conduct an interview.
 
International Professionals In Science: Navigating OPT, J1, H1 & More!
Wednesday, November 16, 2016 | 11:00 - 1:30 PM | Weiskotten Hall 3109
Jennifer Abbott (International Student Advisor, Student Affairs, Upstate Medical University)
Patty Brecht (Human Resources, Upstate Medical University)
Mary Jo Dinuzzo & Sue Henderson-Kendrick (GME Office, Upstate Medical University)
Our panel of experts will walk you through the application process for OPT, transitioning to an H1 or J1 visa and explain the differences of each. Then, we'll open up the discussion to you, where our panel and a local attorney who specializes in international law will answer your questions. 
This Week in Research
A listing of presentations by Upstate students, faculty and other researchers on campus, updated weekly: This Week in Research
 
SUNY Upstate Medical University Special Events
A listing of upcoming and ongoing special events on campus and in the community, including fund-raising events that benefit Upstate: Upstate Special Events
 
Upstate's Calendar
A daily, weekly and monthly schedule of events, lectures, programs and other activities on and off campus: Upstate Calendar