POSTDOC PROFILES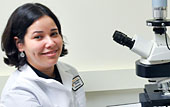 Reyna Martinez-De Luna, PhD
"I chose Upstate because I was very impressed with the Center for Vision Research..."
Read more…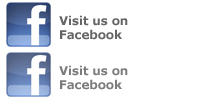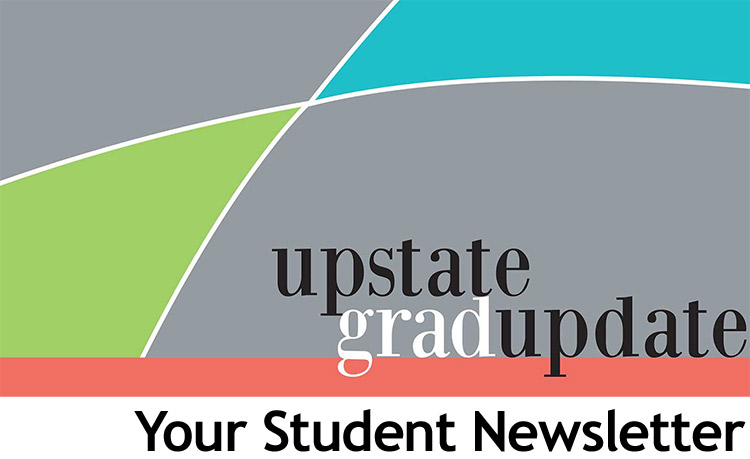 Content
Postdoc Positions
Associate Professor, Obstetrics and Gynecology
Highly motivated candidate with a PhD degree (or equivalent) in a relevant scientific disciple, including microbiology, molecular biology, immunology, and/or cell biology is required. Experience with flow cytometric analysis and primary cell culture is preferred, but not a prerequisite. A strong record of scientific excellence as evidence by lead author publication in peer-reviewed scientific journals is a plus.
The successful candidate will be successful at working independently on projects related to immunopathogenesis. Projects will be focused on the role of magnesium in reducing inflammation, influencing injection, and modulating immune cell function. The postdoc will be expected to work with HIV and rodent modules of infection, becoming facile at assessing human and mouse immunopathogenesis. Preference will be given to individuals with experience in the above areas and a demonstrated ability to lead a project, analyze and organize data and write manuscripts.
Associate Professor, Emergency Medicine
EMS Medicine Fellowship: Currently accepting applications for our ACGME-accredited EMS Medicine Fellowship program. Contact Lisa Williams, Program Coordinator, with interest (williaml@upstate.edu) (315) 464-4851.
Professor, Biochemistry and Molecular Biology
Assistant Professor, Microbiology and Immunology
A postdoctoral fellow position is available in the laboratory of Dr. Mobin Karimi in the Department of Microbiology and Immunology at Upstate Medical University. The successful candidate in collaboration with the mentor and his team will be responsible for designing and utilizing in vitro and in vivo methodologies to investigate the role of transcriptional regulator in alternative signal pathways to assess' T cells cytotoxic function of hematological cancer model
Requirements
Applicants should have a Ph.D. degree in biological sciences preferably with a strong immunology background. The position requires a minimum of 4-5 years of graduate research experience and a strong publication record. The candidate must be highly motivated and have extensive experience in cell signaling assays, flow cytometry and cell sorting, molecular biology, animal (mice) handling, experimental planning, and data interpretation. Excellent communication skills and the ability to work as a team member are essential. Experience with the design, utilization, and evaluation of murine models of immunological diseases such, as transplantation is a plus. The position requires the ability to lead projects, and work co-operatively with others. Ideal candidates will have excellent organizational, time management, and multitasking skills. Other duties include supervision of other laboratory members, and participation in the writing of grants and manuscripts.
To apply, please send the following to Dr. Mobin Karimi at karimim@upstate.edu
• A full CV with publication list
• Cover letter including the names and contact details of 3 references
• PDF copies of your most recent publications
Professor, Microbiology and Immunology
Post-doctoral positions available in the laboratory of William G. Kerr, Ph.D. (Depts. of Microbiology & Immunology and Pediatrics, SUNY Upstate). Candidates are sought for ongoing NIH funded projects concerning the role of inositol phospholipid signaling in: (1) hematologic and breast neoplasms [J. Immunology 184: 3582-3889 (2010)], (2) Crohn's disease and inflammatory bowel disease [ Gut 60: 177-88 (2011)] (3) immune regulation [ SCIENCE 295, 2094-2097 (2002), J. Immunology 176, 7165-69 (2006); Blood 113: 2934-44 (2009)] and (4) stem cell biology [BLOOD 98, 2028-2038 (2001); 107, 4338-45, 2006; 113: 2924-33 (2009)]. In addition to mechanistic studies devoted to the above questions, there is also significant potential for translational research and participation in commercial ventures. For further information or to apply, please contact William G. Kerr: kerrw@upstate.edu
Professor, Urology
We seek a creative, self-motivated post-doctoral fellow to work on creating and development of probabilistic models and algorithms for better understanding and prediction of the genome and transcriptome complexity. The fellow will work in the fields of computational and molecular systems biology, including nucleic acid modelling and bioinformatics, identification on the genome scale RNA:DNA hybrids and R-loop-defined interactome.
The fellow will carry out innovative integrative studies ranging from a single nucleotide to genome, transcriptome and cellular phenotype scales. You will analyse and develop databases of massive sequencing and other big data sets aiming to discover essential biological mechanisms including cancer-associated pathways and clinically relevant biomarkers for development of the next generation therapeutic targets. You will closely collaborate with interdisciplinary team of biologists, clinical researchers and oncologists.
Education
PhD in one of the areas: Bioinformatics, Computational biology, Systems Biology, Computer Science, Complex Systems, Biophysics, Genome and Transcriptome Biology.
Experience
Specialization in one or more fields: nucleic acid (RNA/DNA) biology, R-loop biology, nucleic acid-protein interactions and conformations, NGS data analysis, algorithm development, statistical genomics, machine learning, biomedical, big data analytics.
Two or more publications as first or corresponding author in professional journals.
Good programming experience (e.g. C/C++, R, SQL, Pyton, Java, Oracle, website and database building experience), Unix/LUnix OC and ability implement new algorithms.
Experience with basic bioinformatics and sequence data analysis tools (NCBI, EMBL, USCS browser, Panther Bioinformatics, R-loopDB, etc.) and with NGS data analysis software packages (Partek flow, IPA, Illumina BaseSpace, Bioconductor etc).
Experience in experimental biological studies is a plus.
Communication
Experience working with multi-disciplinary teams.
Excellent communication skills
Excellence in scientific writing and speaking English.
This position is open at the laboratory of precise oncology, computational biology and bioinformatics that carrying out an innovative research at the Urology Department with close collaboration with the Biochemistry and Molecular Biology Department, Cancer Centre and other research and clinical unites at SUNY Upstate Medical University, Syracuse, NY.
The SUNY Upstate Medical University is an Equal Opportunity Employer - Minorities/Women/Disabled/Veterans.
Please send a cover letter with explanation of your interest in this position, your CV and bibliography, and the names and addresses of three references to Professor Vladimir A. Kuznetsov (kuznetsv@upstate.edu).
Professor, Psychiatry and Behavioral Sciences
Two postdoctoral positions in genetics and genomics of neuropsychiatric disorders
The laboratory of Chunyu Liu, Ph.D. is a molecular neuropsychiatric genetics lab that has recently relocated to SUNY's Upstate Medical University in Syracuse, NY. The lab is rapidly expanding, and is seeking two post-doctoral fellows, one to focus on wet lab work and the other on dry lab analysis. The mission of the lab is to discover the molecular underpinnings of schizophrenia and bipolar disorder pathogenesis and progression, with the ultimate aim of improving treatments for these devastating conditions.
Dr. Liu and his lab have a long track record of designing novel research and publishing the results in major journals, both independently and as part of large collaborative efforts. Currently, they are partners in the NIH PsychENCODE project (PsychENCODE.org), for which they have already produced WGS, ATAC-Seq, RNA-Seq, Ribo-Seq, RPPA and mass spectrometry data for over 300 brains from schizophrenia patients and healthy individuals. They are pioneers in the application of complex molecular network approaches to the investigation of psychiatric disorders.
Applicants for both positions should have completed a Ph.D. at a major university in genetics, neuroscience, bioinformatics or a closely related field, or have an M.D. and a strong research background in one of these areas. An understanding of the genetics of complex traits would be beneficial, particularly of neuropsychiatric disorders.
Applicants for the dry lab position must have a strong statistical genetics background and computational skills in handling large data sets are required.
Applicants for the wet lab position should have extensive experience in molecular biology protocols; cell culture skills are particularly desirable, as is experience with single cell genomics.
Proficient writing is essential for both positions, as are strong oral communication skills. Please let us know if you are currently a U.S. citizen or permanent resident.
Chunyu Liu, Ph.D., Professor of Psychiatry and Behavioral Sciences, Upstate Medical University, State University of New York
Professor, Clinical Campus - Neurology
Endovascular Surgical Neuroradilogy Fellowship: Tow years fellowship dedicated towards obtaining clinical knowledge and technical skills in the diagnosis, decision macking, endovascular treatment and long-term followup of acute ischemic Stroke/intervention, extracranial and intracranial carotid, vertebral and basilar artery stenosis/angioplasty and stenting, embolization of cerebral aneurysm with or without stent, embolization of arteriovenous malformation (AVM), arteroivenous fistula (AVF) and brain tumor, treatment of cerebral vasospasm and delivery of pharmacological agents to the brain vascular beds.
Fellows will have an opportunities to participate in the clinical trials and clinical ourcome studies of stroke, aneurysms and vascular malformations
Email: lodiy@upstate.edu
Distinguished Professor, Medicine
Interested applicant should send curriculum vitae and names, addresses, and telephone numbers of three references by e-mail to perla@upstate.edu
Brief Research Description
1. Genetic and Immunological impact of the HRES-1 endogenous retrovirus in Systemic Lupus Erythematosus
Genetic and environmental factors mediate the development of autoimmune diseases, such as systemic lupus erythematosus (SLE). We have identified polymorphic genotypes of the HRES-1 endogenous retrovirus, located on human chromosome 1 band q42, that influence autoimmunity in SLE. Inheritance of HRES-1 alleles in lupus families is investigated. Our recent data suggest that a small GTP-ase encoded by HRES-1, termed HRES-1/Rab4 influences the recycling of cell surface receptors, such as CD4 and the T-cell receptor zeta chain, and may contribute to abnormal T-cell activation in lupus by influencing T-cell synapse formation via receptor recycling.

2. Metabolic control of systemic autoimmunity
This project investigates the role of mitochondrial dysfunction in aberrant activation and death signal processing in lupus T cells. In particular, metabolic pathways affecting nitric oxide production, glutathione metabolism, and the mammalian target of rapamycin are being investigated.

3. Regulation of Autoimmunity & Tumorigenesis by Transaldolase via Metabolic Control of Programmed Cell Death
Defects of apoptosis, a form of programmed cell death, underlie the causation of cancer, and autoimmune diseases. We have discovered and molecularly cloned human transaldolase (TAL) as an autoantigen and metabolic regulator of apoptosis. TAL is highly expressed in oligodendrocytes of the brain which are selectively targeted by autoreactive T cells and antibodies in patients with multiple sclerosis. Presently, we analyze the impact of TAL deficiency in humans and knock-out mice developed in the laboratory.

Recent Publications available here:
http://www.ncbi.nlm.nih.gov/pubmed?dispmax=20&pmfilter_EDatLimit=No%20Limit&cmd_current=Limits&orig_db=PubMed&cmd=Search&term=perl%20a%20and%20syracuse&doptcmdl=DocSum
Distinguished Professor, Cell and Developmental Biology
Postdoctoral postions are available. Please submit a letter of interest along with a copy of your CV and research experience/interests to Dr. Turner
Associate Professor, Neuroscience and Physiology
A postdoctoral position is available immediately in the Brain Tumor Research Group (Viapiano Laboratory) at the State University of New York, Upstate Medical University located in Syracuse, NY.
Our laboratory studies the microenvironment of malignant brain tumors (gliomas). Research projects are focused on innate immunity in the brain, cancer immunotherapies, and interaction between glioma and neuroglia cells. Additional pre-clinical projects are focused on developing biological agents to target the extracellular matrix of adult and pediatric gliomas.
We are looking for highly motivated scientists with a background in cancer biology, immunology, or neuroscience. Applicants must have excellent communication skills and prior experience with conventional methods in cellular and molecular biology. Candidates with experience in culture of immune cells, confocal microscopy, rodent surgery, and/or regulation of gene and protein expression are preferred. Recent PhD graduates and junior postdoctoral scientists are encouraged to apply.
Interested individuals should submit a single PDF containing: a) Curriculum vitae with list of abstracts or publications; b) Description of prior or current research (no more than 2 pages); c) Contact information of 3 references. Please submit documentation and any inquiries to viapianm@upstate.edu
SUNY Upstate Medical University ("Upstate") is the leading academic medical center and largest healthcare provider in central New York. The university is located in Syracuse, NY, a diverse and affordable metropolitan area with easy access to the Adirondacks, Catskills and Finger Lakes and within driving distance to major population centers on the East Coast.
Assistant Professor, Ophthalmology
There are currently no postdoc positions in the Viczian lab.
Professor, Microbiology and Immunology
A Postdoctoral position is available in the laboratory of Dr. Gary Winslow, to study the genesis, differentiation, and maintenance of IgM memory B cells during infection.
http://www.upstate.edu/microb/research/faculty-profile.php?empID=winslowg
The work in our laboratory is largely focused on studying memory B cells in a model of bacterial infection caused by obligate intracellular bacteria of the genus ehrlichia. Antibodies are essential for immunity in our infection model, so our work has emphasized the activities of B cells. We are investigating a large and novel population of IgM memory B cells that are elicited during infection and that are responsible for recall responses to secondary antigen challenge. We are particularly interested in how the differentiation and repertoire of these non-switched memory cells differ from that of conventional switched memory cells, the role of IgM memory cells during secondary infection, and how we can elicit these cells by vaccination.
An ideal candidate will have a strong research background in basic cellular immunology. Applicants should have obtained a PhD degree and completed fewer than three years of post-doctoral experience.
Upstate Medical University provides an excellent research environment. The Department of Microbiology and Immunology is currently undergoing a major expansion of faculty and resources.
A complete list of published work from Dr. Winslow's laboratory can be found at:
http://www.ncbi.nlm.nih.gov/sites/myncbi/gary.winslow.1/bibliography/40495498/public/?sort=date&direction=ascending.
Applications should be emailed to Gary Winslow at winslowg@upstate.edu

Professor, Pharmacology
A post-doctoral position is available immediately in the lab of Dr Richard Wojcikiewicz, Professor and Interim Chair of Pharmacology, for a highly-motivated individual to conduct NIH-funded work on the structure and function of the erlin1/2 complex; see Wright and Wojcikiewicz (2016) Prog. Mol. Biol. Trans. Sci. 141, 141-159; Pearce at al. (2009) J. Biol. Chem. 284, 10433-10445.
Primary goals will be to define the interface between activated IP3 receptors and the erlin1/2 complex and study signaling via IP3 receptors in mammalian cells. Applicants must have a Ph.D. degree in biological sciences with strengths in structural biology, biochemistry and cell biology. The candidate is expected to drive forward the project, act semi-independently, compile and analyze and write up data for publication, work co-operatively with others and be collaborative. Excellent communication skills and the ability to work as a team member are essential.
Link to Pubmed for recent Wojcikiewicz lab publications:
http://www.ncbi.nlm.nih.gov/entrez/query.fcgi?dispmax=20&db=PubMed&pmfilter_EDatLimit=No+Limit&cmd_current=Limits&orig_db=PubMed&cmd=Search&term=wojcikiewicz+R&doptcmdl=DocSum
To apply, please send the following to Dr. Richard Wojcikiewicz at the link below or to wojcikir@upstate.edu:
• A full CV with publication list
• A cover letter including the names and contact details of 3 references
• PDFs of your most recent publications
https://jobsatupstate.peopleadmin.com/applicants/Central?quickFind=215257
Associate Professor, Neuroscience and Physiology
Postdoctoral positions are currently available. We are seeking candidates who have a background in electrophysiology with interests in neurobiology. If you are interested, please send your electronic CV (curriculum vitae) to Yunlei Yang (yangyun@upstate.edu).
All applications should include the following:
1. Cover letter indicating current and future research interests and expected availability date
2. CV (Curriculum Vitae)
3. Description of past research experience and accomplishments
4. Selected reprints of publications
5. Names of three references
Professor, Psychiatry and Behavioral Sciences
Postdoctoral positions are available to study molecular, cellular, and circuit mechanisms in the prefrontal cortex that regulate reward, executive, and social behavioral function as well as related mental diseases such as addiction, autism, and dementia. Prospective candidates will apply cellular electrophysiology, viral-mediated gene delivery, and optogenetic techniques in brain slices from transgenic mice deficient in emerging microRNA and other novel pathways that regulate synapse assembly, function, and plasticity. A Ph.D. and/or M.D. degree in related fields is required and prior experience in patch-clamp and/or intracellular recordings is highly desirable. Interested candidates should submit a curriculum vitae and contact information for three references to Dr. Wei-Dong Yao, State University of New York, Upstate Medical University, Syracuse, NY via email to yaow@upstate.edu.
Associate Professor, Neurosurgery
There are 2 Postdoctoral Associate positions available:
Position 1:
Basic requirements: Highly self-motivated and productive individuals with a PhD degree in Neuroscience. Experience in traumatic brain injury and/or stroke with related publications.
Specific job skills:
1. Make a mouse model of traumatic brain injury and/or stroke.
2. Preform neurobehavioral testing such as water maze, elevated plus maze, novel object recognition, Rota-Rod, and forced swimming.
3. Preform bone marrow isolation and bone marrow transplantation, blood collection, flow cytometry, 2-photon live brain imaging, confocal imaging, brain sectioning, and immunohistochemistry.
4.Inject cells or drugs subcutaneously, intravenously or intracerebrally.
5. Have experience in tissue gene expression and protein quantification, cell adhesion and cell-cell interaction.
6.Preform CLARITY and whole brain imaging.
7. Analyze research data and write research manuscripts.
8. Have good communication skills.
Position 2:
Basic requirements: Highly self-motivated and productive individuals with a PhD degree in Neuroscience and/or stem cell biology. Experience in molecular biology, and/or traumatic brain injury/stroke with related publications.
Specific job skills:
1. Isolate neurons from mouse embryonic brain and isolate bone marrow monocytes, and culture the primary cells.
2. Identify cell signal pathway, and quantify gene expression and protein production.
3. Have experience in gene knock in and knock down.
4. Perform live cell imaging and confocal imaging.
5. Isolate and identify microvesicles and exosomes.
6. Examine neurite outgrowth, synaptic formation and maturation, cell adhesion and migration, and cell-cell interaction.
7. Analyze research data and write research manuscripts.
8. Have good communication skills.