Meet Our Residents - Academic Year 2017-2018
"Ever since stepping foot into Upstate as a pharmacy student, I felt at home. As a department, the pharmacy staff at Upstate is incredibly professional and welcoming to new faces. Each member of the team is passionate about the growth and development of our residents, as well as the development of the entire pharmacy team.  Beyond that, as an academic medical center, we have the opportunity to work with a collaborative medical team comprised of various health care professionals that can work together to provide comprehensive patient care. This also allows for an atmosphere that is conducive to learning and teaching – which is extremely important to me. I feel blessed to have the opportunity to work in an advanced health care practice model with healthcare professionals dedicated to advancement in patient care. I truly believe that the training I receive here at Upstate will prepare me to be a well-rounded and knowledge pharmacist in the future."
Erin Beitz, PharmD, PGY1 Pharmacy Resident
Graduate of St. John Fisher College, Wegmans School of Pharmacy
Email: beitze@upstate.edu 
---
"As one of the largest academic medical centers in New York, Upstate has everything that I seek in an ideal pharmacy residency program. From providing multidisciplinary and comprehensive patient care to making recommendations on protocols and policies through rigorous research, Upstate is able to offer me a myriad of opportunities and experiences to enrich myself. In addition, Upstate provides me with a group of exceptional mentors who are interested in my professional growth as I transition from the state of mind of a student to that of a well-rounded clinical pharmacist."
Lawrence Chang, PharmD, PGY1 Pharmacy Resident
Graduate of SUNY Buffalo School of Pharmacy and Pharmaceutical Sciences
Email: changla@upstate.edu

---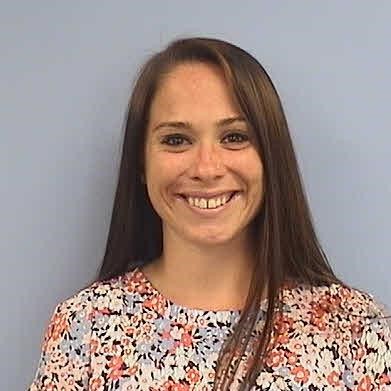 "When selecting a residency program, I knew I wanted to end up at an academic medical center where a variety of healthcare professionals are able to learn, grow, and provide patient care side by side. I also knew that I was looking for a program that would challenge me and push me to step outside of my comfort zone to gain the absolute most out of my residency experience. Upstate embodied each of these components and more. I read all about the program online, had a great experience interacting with Upstate at Midyear, but was even more impressed when I showed up for my interview. The approachability of the entire pharmacy department, the positive interview experience, and the tour with a passionate pharmacy resident all played a role in solidifying my interest in this program. Now that I am living and breathing the residency experience here at Upstate, I could not be more pleased with where I am at this phase of my career. I have no doubt that I will walk away a confident, well-rounded pharmacist that continues to strive for excellence. I am so fortunate to have such a supportive and experienced group of mentors, a wonderful group of co-residents, and a pharmacy department that is truly invested in the success of not only its residents, but all of its pharmacy personnel."
Jenna Fancher, PharmD, PGY1 Pharmacy Resident
Graduate of Thomas Jefferson University
Email: fancherj@upstate.edu
---
" With goals of becoming an Infectious Disease Pharmacist, I was highly interested in pursuing a post graduate experience at a large academic medical center with a PGY-2 in Infectious Disease. A residency at Upstate University Hospital afforded me with the opportunity to not only obtain a strong clinical foundation in Infectious Disease, but also in Internal Medicine. Further, I have been able to practice in an environment which pharmacists play a vital role in the healthcare team. Because I also have aspirations to join academia, I felt passionate about completing residency training at an institution with a teaching certificate program and precepting opportunities. To date, my experiences here have strengthened my desire to excel as a competent clinical pharmacist and I know upon completion of the program, they will have prepared me to become a new practitioner with the intellect, critical thinking, and autonomy needed to succeed in my career. I truly feel lucky to have chosen Upstate to further develop my knowledge and confidence among a supportive, personable pharmacy team."
Rebecca Marcinak, PharmD, PGY1 Pharmacy Resident
Graduate of Western New England University, College of Pharmacy
Email: marcinar@upstate.edu
---
"As a pharmacy student on rotation at Upstate, I knew almost immediately that this was where I wanted to pursue my post-graduate training. The entire pharmacy department was welcoming and enthusiastic, and the academic medical center provided an environment conducive to learning. I knew Upstate would provide a positive and supportive, yet challenging, residency year in order build my confidence and proficiency as a clinical pharmacist. My strong interest in Internal Medicine also led me to choose Upstate; as the foundation of the residency is built around this practice area. Now that I am a few months into training, I could not be happier with my decision to choose Upstate. The leadership, mentorship, and interactions with various healthcare professionals, have allowed me to learn and develop immensely as a pharmacist in just a few short months. I cannot wait to see what the rest of this year brings, but I am confident that training at Upstate will prepare me for my future endeavors as a clinical pharmacist."
Ali Scrimenti, PharmD, PGY1 Pharmacy Resident
Graduate of the University of Buffalo, School of Pharmacy and Pharmaceutical Sciences
Email: scrimena@upstate.edu
---
"I chose Upstate for my PGY-1 residency training for a variety of different reasons. First, being at a large academic medical center, I get the opportunity to work with a variety of healthcare professionals who are dedicated to teaching and helping me grow as a healthcare provider. Secondly, the pharmacy department here at Upstate has been incredibly supportive in my growth as a pharmacist, as well as consistently working toward promoting and developing the profession of pharmacy. Lastly, I am grateful for all the mentors and role models that the pharmacy department has here at Upstate."
Allison Zuern, PharmD, PGY1 Pharmacy Resident
Graduate of the University of Rhode Island, College of Pharmacy
Email: zuerna@upstate.edu 
---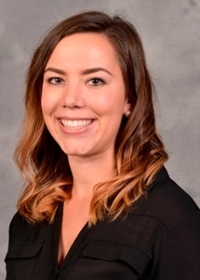 "I chose to continue my post-graduate professional education at Upstate in the PGY-2 Geriatrics Pharmacy Residency Program because I saw the unique opportunity it offered me to work with geriatric patients in every phase of care. Surrounded by a progressive pharmacy department in an institution that values multidisciplinary care and inter-professional collaboration, I felt a strong sense of support and community to succeed in both developing the new program and in my own profession as a new pharmacist."
Elizabeth Feldman, PharmD, PGY2 Geriatrics Pharmacy Resident
Graduate of Lake Erie College of Osteopathic Medicine
PGY1 Pharmacy Resident, SUNY Upstate Medical University 2017
Email: feldmane@upstate.edu
---
"During the search for a PGY2 in pediatrics, I desired a program at an academic medical center that fostered a nurturing educational environment that would allow me to develop into an experienced practitioner, and the program at Upstate provided me just that. The PGY2 pediatric pharmacy residency at Upstate Golisano Children's Hospital granted me the opportunity to seamlessly integrate into a multidisciplinary team while also providing me with essential pediatric rotations to ensure my competence as a well-rounded health care professional. The pediatric pharmacy team at Upstate fosters a warm and welcoming environment that stimulates both my professional and personal growth. I am grateful that I matched at Upstate and I know that the knowledge and skills I will gain and the people I encounter through this year will mold me into the pharmacist I desire to become."
Alexandra Kibler, PharmD, PGY2 Pediatrics Pharmacy Resident
Graduate of the University of Pittsburgh, College of Pharmacy
PGY1 Pharmacy Resident, Penn State Health, Milton S Hershey Medical Center
Email: kiblera@upstate.edu
---
"I chose SUNY Upstate University Hospital for both my PGY1 pharmacy residency and PGY2 in Ambulatory Care because the programs contained all of the elements I considered most important in my search for a pharmacy residency program. My time at Upstate has offered me exceptional opportunities to grow and develop my clinical skills in a culture of mentorship and support. The learning experiences have expanded my knowledge base while developing my confidence and independence as a pharmacist. Other equally important factors in my decision to come to Upstate were the opportunities for research, multi-disciplinary interaction, and to work closely with St. John Fisher College/Wegmans School of Pharmacy to develop my teaching skills. From the moment I stepped on Upstate's campus, I knew I would be welcomed into the pharmacy family and pushed to be the best clinician I could be. I can confidently say that my experience during my residency at Upstate has been everything I hoped it would be and more."
Anne Krasniak, PharmD, PGY2 Ambulatory Care Pharmacy Resident
Graduate of Purdue University College of Pharmacy
PGY1 Pharmacy Resident, SUNY Upstate Medical University 2017
Email: krasniaa@upstate.edu
---
"The PGY-1 Pharmacy Residency program at SUNY Upstate University Hospital has afforded me many professional opportunities and weighed heavily in my decision to pursue a PGY-2 Infectious Diseases residency here as well. The training and mentorship provided by members of the pharmacy department at SUNY Upstate fosters a learning environment that gears residents for successful careers upon completion of the program, as exemplified by the excellent track record of former residents. In seeking a PGY-2 in Infectious Diseases, my goals were to stay in an academic medical center in a program that would offer a rigorous schedule and curriculum, and combined with the sense of community at SUNY Upstate, I knew that staying here would be a perfect fit."
Bryan Mogle, PharmD, PGY2 Infectious Disease Pharmacy Resident
Graduate of University of Buffalo, School of Pharmacy & Pharmaceutical Services
PGY1 Pharmacy Resident, SUNY Upstate Medical University 2017
Email: mogleb@upstate.edu