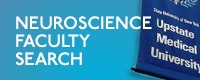 One of many research initiatives in the Matthews' lab focuses on the role of extracellular matrix and cell surface glycoproteins in the developing nervous system and in learning, memory, plasticity and diseases. This slide shows extracellular matrix (ECM) staining on a glioma initiating cell.
Content
Neuroscience Program Faculty
Eric C Olson, PhD
Current Appointments
Hospital Campus
Research Programs and Affiliations
Biomedical Sciences Program
Neuroscience Program
Neuroscience and Physiology
Physiology Program
Research Interests
Cellular and molecular mechanisms of cerebral cortex development.
Research
Research Interests
Lissencephaly / neuronal migration disorders
Dendritogenesis and early cortical wiring
Reelin-Dab1 signaling
Adaptor proteins
Fetal Alcohol Syndrome
Intellectual disability
Publications
O'Dell RS, Cameron DA, Zipfel WR, Olson EC. Reelin Prevents Apical NeuriteRetraction during Terminal Translocation and Dendrite Initiation. J Neurosci.2015 Jul 29;35(30):10659-74. doi: 10.1523/JNEUROSCI.1629-15.2015. PubMed PMID:26224852; PubMed Central PMCID: PMC4518046.
Blanden AR, Yu X, Wolfe AJ, Gilleran JA, Augeri DJ, O'Dell RS, Olson EC,Kimball SD, Emge TJ, Movileanu L, Carpizo DR, Loh SN. Synthetic metallochaperone ZMC1 rescues mutant p53 conformation by transporting zinc into cells as anionophore. Mol Pharmacol. 2015 May;87(5):825-31. doi: 10.1124/mol.114.097550.Epub 2015 Feb 20. Erratum in: Mol Pharmacol. 2015 Dec;88(6):1084. PubMed PMID:25710967; PubMed Central PMCID: PMC4407733.
Dixit R, Wilkinson G, Cancino GI, Shaker T, Adnani L, Li S, Dennis D, KurraschD, Chan JA, Olson EC, Kaplan DR, Zimmer C, Schuurmans C. Neurog1 and Neurog2control two waves of neuronal differentiation in the piriform cortex. J Neurosci.2014 Jan 8;34(2):539-53. doi: 10.1523/JNEUROSCI.0614-13.2014. PubMed PMID:24403153.
Nichols AJ, O'Dell RS, Powrozek TA, Olson EC. Ex utero electroporation andwhole hemisphere explants: a simple experimental method for studies of earlycortical development. J Vis Exp. 2013 Apr 3;(74). doi: 10.3791/50271. PubMedPMID: 23609059; PubMed Central PMCID: PMC3643163.
Cameron DA, Middleton FA, Chenn A, Olson EC. Hierarchical clustering of geneexpression patterns in the Eomes + lineage of excitatory neurons during earlyneocortical development. BMC Neurosci. 2012 Aug 1;13:90. doi:10.1186/1471-2202-13-90. PubMed PMID: 22852769; PubMed Central PMCID: PMC3583225.
Powrozek TA, Olson EC. Ethanol-induced disruption of Golgi apparatusmorphology, primary neurite number and cellular orientation in developingcortical neurons. Alcohol. 2012 Nov;46(7):619-27. doi:10.1016/j.alcohol.2012.07.003. Epub 2012 Jul 25. PubMed PMID: 22840816; PubMedCentral PMCID: PMC3455140.
O'Dell RS, Ustine CJ, Cameron DA, Lawless SM, Williams RM, Zipfel WR, OlsonEC. Layer 6 cortical neurons require Reelin-Dab1 signaling for cellularorientation, Golgi deployment, and directed neurite growth into the marginalzone. Neural Dev. 2012 Jul 7;7:25. doi: 10.1186/1749-8104-7-25. PubMed PMID:22770513; PubMed Central PMCID: PMC3466444.
Matsuki T, Matthews RT, Cooper JA, van der Brug MP, Cookson MR, Hardy JA,Olson EC, Howell BW. Reelin and stk25 have opposing roles in neuronalpolarization and dendritic Golgi deployment. Cell. 2010 Nov 24;143(5):826-36.doi: 10.1016/j.cell.2010.10.029. PubMed PMID: 21111240; PubMed Central PMCID:PMC3033572.
Nichols AJ, Olson EC. Reelin promotes neuronal orientation anddendritogenesis during preplate splitting. Cereb Cortex. 2010 Sep;20(9):2213-23. doi: 10.1093/cercor/bhp303. Epub 2010 Jan 11. PubMed PMID: 20064940; PubMedCentral PMCID: PMC2950812.
Nichols AJ, Carney LH, Olson EC. Comparison of slow and fast neocorticalneuron migration using a new in vitro model. BMC Neurosci. 2008 Jun 5;9:50. doi: 10.1186/1471-2202-9-50. PubMed PMID: 18534012; PubMed Central PMCID: PMC2440755.
Olson EC, Kim S, Walsh CA. Impaired neuronal positioning and dendritogenesisin the neocortex after cell-autonomous Dab1 suppression. J Neurosci. 2006 Feb8;26(6):1767-75. PubMed PMID: 16467525.
Feng Y, Olson EC, Stukenberg PT, Flanagan LA, Kirschner MW, Walsh CA. LIS1regulates CNS lamination by interacting with mNudE, a central component of the centrosome. Neuron. 2000 Dec;28(3):665-79. PubMed PMID: 11163258.
Olson EC, Schinder AF, Dantzker JL, Marcus EA, Spitzer NC, Harris WA.Properties of ectopic neurons induced by Xenopus neurogenin1 misexpression. MolCell Neurosci. 1998 Nov;12(4-5):281-99. PubMed PMID: 9828092.
Olson EC. Onset of electrical excitability during a period of circus plasmamembrane movements in differentiating Xenopus neurons. J Neurosci. 1996 Aug15;16(16):5117-29. PubMed PMID: 8756441.
Schinder AF, Olson EC, Spitzer NC, Montal M. Mitochondrial dysfunction is aprimary event in glutamate neurotoxicity. J Neurosci. 1996 Oct 1;16(19):6125-33. PubMed PMID: 8815895.
Gu X, Olson EC, Spitzer NC. Spontaneous neuronal calcium spikes and wavesduring early differentiation. J Neurosci. 1994 Nov;14(11 Pt 1):6325-35. PubMedPMID: 7965039.
Boyer TD, Olson E. Role of glutathione S-transferases in heme transport.Biochem Pharmacol. 1991 Jun 21;42(1):188-90. PubMed PMID: 2069592.
Blacker KL, Olson E, Vessey DA, Boyer TD. Characterization of glutathioneS-transferase in cultured human keratinocytes. J Invest Dermatol. 1991Sep;97(3):442-6. PubMed PMID: 1875044.
REVIEWS
Olson EC. Analysis of preplate splitting and early cortical developmentilluminates the biology of neurological disease. Front Pediatr. 2014 Nov11;2:121. doi: 10.3389/fped.2014.00121. eCollection 2014. Review. PubMed PMID:25426475; PubMed Central PMCID: PMC4227491.
Olson EC, Walsh CA. Smooth, rough and upside-down neocortical development.Curr Opin Genet Dev. 2002 Jun;12(3):320-7. Review. PubMed PMID: 12076676.
Spitzer NC, Olson E, Gu X. Spontaneous calcium transients regulate neuronalplasticity in developing neurons. J Neurobiol. 1995 Mar;26(3):316-24. Review.PubMed PMID: 7775965.
Spitzer NC, Gu X, Olson E. Action potentials, calcium transients and thecontrol of differentiation of excitable cells. Curr Opin Neurobiol. 1994Feb;4(1):70-7. Review. PubMed PMID: 7513567.
Faculty Profile Shortcut: http://www.upstate.edu/faculty/olsone
---
Additional Collaborators
Paul Gold, PhD
Professor, Biology (Syracuse University)


Research Interests:

Aging, Cell Signaling and Communication, Learning, Memory, and Plasticity, Neurological and Psychiatric Conditions.
James Hewett, PhD
Associate Professor, Biology (Syracuse University)


Research Interests:

Neuroscience and Central Nervous System Neurobiology and Pathology: Neuromodulators and Epilepsy: Arachidonic Acid Metabolism and Cyclooxygenase-2: Cytokines and Interleukin-1beta: Signal Transduction and Gene Expression.
Sandra Hewett, PhD
Professor, Neuroscience, Biology (Syracuse University)


Research Interests:

Mechanisms underlying cell death in the central nervous system: the interplay between excitotoxicity and inflammation.
Donna Korol, PhD
Associate Professor, Biology (Syracuse University)


Research Interests:

Neural mechanisms of learning and memory across the lifespan.
Katharine (Kate) Lewis, PhD
Associate Professor, Biology (Syracuse University)


Research Interests:

Specification and patterning of spinal cord interneurons; Formation of functional neuronal circuitry; Evolution of spinal cord patterning and function; Dorsal-ventral neural tube patterning; zebrafish development.