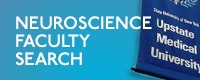 Research Highlights
The Yang Lab
Emotional feeding circuit
---
The Zhu Lab
Studying Neural Stem Cells

---
The Yang Lab
Studying functional role of glia
Read more...
One of many research initiatives in the Matthews' lab focuses on the role of extracellular matrix and cell surface glycoproteins in the developing nervous system and in learning, memory, plasticity and diseases. This slide shows extracellular matrix (ECM) staining on a glioma initiating cell.
Content
Admissions - Neuroscience Program
The Neuroscience Program is accredited to award a Ph.D. degree only. There is not a Master's Degree within the Neuroscience Program. There are two mechanisms for admission:
You can apply directly to the Neuroscience Program; or
You can apply for an undifferentiated status in the graduate school.
The application process is the same for both mechanisms.