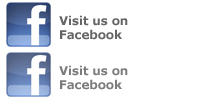 MD/PHD PROFILE
Hans Kim
"I have numerous opportunities to get involved in activities and trainings to improve our skills needed for publications." Read More...

Current Students
Adeseye Adekeye
MSIV
adekeyea@upstate.edu
Department: Biochemistry & Molecular Biology
Advisor: B. Knox, PhD
Research Interests
I study mechanisms regulating cell death in retinal degenerative diseases in Dr. Barry Knox's lab. I use animal models and mammalian cell lines to investigate how specific genes may contribute to the fate of retinal cells, specifically photoreceptor cells, in retinal degeneration.