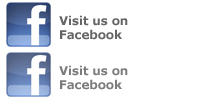 Content
Current Students
Student Profile:
Year that you matriculated
2014

Why MD/PhD?
As an undergraduate student I had always dreamed of going to medical school, however when I began doing research I realized how much I enjoyed the different challenges and atmosphere that surrounds it. As I was contemplating the decision between applying to MD or PhD programs my guidance counselor suggested that I look into the combined MD/PhD programs. It was an option I had never considered, but I knew right away it was the perfect fit for my ambitions.

Why Upstate?
The school lured me by the people I met while visiting for interviews. The feeling I got from everyone I met, including students and faculty, was that Upstate's MD/PhD program like a family that helps and supports each other. I am happy to say that the feeling I had was correct and I am grateful for the Upstate community.

Research Interests
I am mainly interested in Infectious Disease related research. My undergraduate research was concerned with Pseudomonas aeruginosa, and while here at Upstate I have had the opportunity to do work on the Dengue and Varicella-Zoster viruses during summer rotations.

Extracurricular hobbies
During the warmer months I enjoy going on hikes and barbequing outdoors, and during winter I try to go snowboarding as often as possible. I also come from a family of soccer fanatics so I tune in to LA Galaxy and USA national team games when I can.

What you love about Syracuse?
In Syracuse there is a great combination of city and nature. You can go from a hike in the great outdoors to meeting friends downtown in practically no time at all. The city is also very affordable on our stipends, which means there is always a little money left over to enjoy life.