MESSAGE FROM OUR DIRECTORS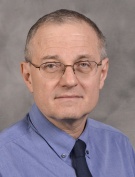 Andras Perl, MD, PhD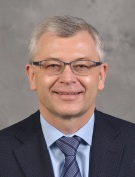 Leszek Kotula, MD, PhD
Our MD/PhD Program at SUNY Upstate Medical University is committed to providing exceptional training in both clinical medicine and basic scientific investigation to prepare you for an exciting career as a physician-scientist. Read More...
Content
Alumni 2000-2009
2009
Katherine Kaproth-Joslin - Radiology Resident, University of Rochester
Melinda Tyler - Psychiatry Resident, University of California at Fresno
2008
Marla Bruns - Neurology Resident at Ohio State University
Marla received the Leonard Tow Humanism in Medicine Award for demonstrating the highest standard of compassion and sensitivity in their interaction with patients, 2008. And she also received The American Academy of Neurology Medical Student Prize for Excellence in Neurology which is awarded annually to a graduating medical student who exemplifies outstanding scientific achievement and clinical acumen in neurology or neuroscience, and outstanding personal qualities of integrity, compassion and leadership, 2008.
William Wu - Post Doctoral Fellow at Upstate Medical University (2008-08); CA - residency
Heidi Zapata - Internal Medicine Resident at the University of Virginia, Charlottesville, VA
2007
Amit Dhamoon - Internal Medicine Residency at Massachuchusetts General Hospital, Boston, MA
Stephen Mercer - Pathology Residency at Mt. Sinai Medical Center, New York, NY
Steve was the recipient of the John Bernard Henry MD Endowed Scholarship from the College of Medicine. He also was honored with The Pathology Award -presented by the Pathology Medical Service Group to a graduating medical student for outstanding academic achievement in pathology and laboratory medicine.
2006
Jacob Dubroff - Nuclear Medicine Residency/Molecular Imaging Fellowship at the University of Pennsylvania, Philadelphia, PA
Craig Grossman - Radiation Oncology Residency at the University of Chicago, Chicago, IL
Adam Tripp - Psychiatry Residency at the University of Pittsburgh Medical Center, Pittsburgh, PA
2005
James Hitt - Neurosurgery Resident at Temple University Hospital, Philadelphia, PA
2004
Eric Cohen - Radiology Resident at Downstate Medical Center Brooklyn, NY
Emil Lou - Hematology/Oncology Fellow at Sloan-Kettering Cancer Center, New York
2003
Joseph Choi - Fellow in Shoulder & Elbow Surgery at East Bay Shoulder Clinic, Orinda, CA
2002
Faramaz Samie - Dermatology Resident at the University of Rochester
Stephen Wrzesinski - Hematology-Oncology Fellow at Yale University School of Medicine, New Haven, CT
2001
Matt McLean - Naval health Clinic Pediatrician, Pax River, VA
Matt Stoll - Rheumatology Fellow in Pediatrics at Brigham & Women's Hospital, Boston, MA
2000
J. Erin Staples - Infectious Disease Fellow in Pediatrics at Duke University Medical Center
Kathleen Stergiopoulos - Assistant Professor of Medicine, Division of Cardiovascular Diseases at Stony Brook University School of Medicine, Stony Brook, NY