MESSAGE FROM OUR DIRECTORS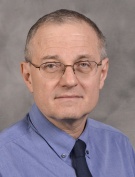 Andras Perl, MD, PhD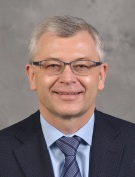 Leszek Kotula, MD, PhD
Our MD/PhD Program at SUNY Upstate Medical University is committed to providing exceptional training in both clinical medicine and basic scientific investigation to prepare you for an exciting career as a physician-scientist. Read More...
Content
Recent Upstate MD/PhD Alumni
Graduates of Upstate's MD/PhD program have found success as physician-scientists in prestigious academic medical centers and hospitals. Above are three of our recent alumni and below is an accompanying list of MD/PhD graduates from the past few years who have gone on to residencies and fellowships.
2017 Graduates
Darin Dolezal 
Yale University 
Pathology Resident 
Matthew Gumbleton 
University of Utah
Internal Medicine Resident 
Ryan O'Dell
Yale University 
Psychiatry Resident 
2015 Graduates
Adeseye Adekeye
North Dakota
Surgical Resident
Samuel Mackenzie
University of Michigan
Pediatric Neurology Resident
Eric Wohlford
University of California, San Diego
Pediatric Resident
2014 Graduates
Ivayla Geneva
Upstate Medical University
Internal Medicine Resident 
Petya Radoeva
University of Washington
Psychiatry Resident
Tiffany Caza (Telarico)
Upstate Medical University
Pathology Resident
2013 Graduates
Rene Choi
Moran Eye Center - University of Utah
Opthamology Resident
Jacqueline Guterman
Detroit Medical Center- Wayne State