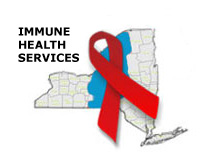 Meet Our Fellows
PGY-5—2nd Year Fellows
---
Mohsena Amin, MD
What drew you to Upstate Medical University Infectious Disease?
Upstate Medical University was highly recommended as having an outstanding Infectious Disease Program. As well as an opportunity to work with and learn from highly experienced Infectious Disease Faculty.
Mitu Maskey, MD
What is the best part of your experience at Upstate Medical University Infectious Disease?
I like working at Upstate Medical University for its diversity and hospitality, the smiling faces that greet me as I walk in each morning and the patients who never fail to inspire me however tasking my day might be!
PGY-5—1st Year Fellow
---
Tenzing Calden Sharngoe, MD
Why did you choose to train as an Infectious Disease Physician?
I have been intrigued with how patients can present differnetly with Infectious Diseaes right from medical school. During residnecy, I was able to see more of it and that made me more determinded to focus on a career in Infectious Disease and HIV in particular.
Quick Links
In The News
Upstate Announces the Appointment of Rosemary Rochford, PhD as Vice President for Research
Rosemary Rochford, PhD has been named Vice President for Research. Dr. Rochford, a member of the Upstate faculty, previously served as Chair of the Department of Microbiology and Immunology.

Read more >