DEAN'S MESSAGE
SUNY Upstate Medical University has a strong base of scientific researchers and a relevant clinical setting which provides students with an excellent environment to learn and grow. Read More...
Mark E. Schmitt, PhD
Dean, College of Graduate Studies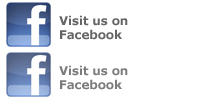 Content
16th Biomedical Sciences Retreat Speakers
Thursday, September 15, 2016, 8:00 am - 5:00 pm, sponsored by the College of Graduate Studies
Guest Speakers:
John D. Scott, FRS
Department of Pharmacology
University of Washington, School of Medicine
Sponsored by: Cell & Developmental Biology
Charles D. Gilbert, MD, PhD
Arthur and Janet Ross Professor
Laboratory of Neurobiology
The Rockefeller University
Sponsored by: Neurosurgery
Margaret M.P. Pearce, PhD
Assistant Professor
Department of Biological Sciences
University of the Sciences
Philadelphia, Pennsylvania
Dr. Pearce earned her PhD in Pharmacology from Upstate Medical University. Her thesis sponsor was Dr. Richard Wojcikiewicz.