DEAN'S MESSAGE
SUNY Upstate Medical University has a strong base of scientific researchers and a relevant clinical setting which provides students with an excellent environment to learn and grow. Read More...
Mark E. Schmitt, PhD
Dean, College of Graduate Studies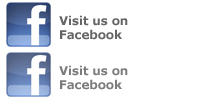 Content
Registration / Poster Abstract Submission
The 16th Annual Biomedical Sciences Retreat is 8:00am-5:00pm on Thursday, September 15th, 2016. RSVP/Registration Deadline is Wednesday, August 31st, 2016.
Poster space for the Retreat is LIMITED. Priority will be given to graduate student submissions. DEADLINE for abstract submissions is Wednesday, August 24th, 2016.
Prizes of $200, $100 and $50 will be given to the 1st, 2nd and 3rd place winners among the graduate student posters.
Please DO NOT submit any abstract via email, these will be ignored. Only abstracts submitted via this form will be accepted.
You may register first and submit your poster abstract at a later time.