DEAN'S MESSAGE
SUNY Upstate Medical University has a strong base of scientific researchers and a relevant clinical setting which provides students with an excellent environment to learn and grow. Read More...
Mark E. Schmitt, PhD
Dean, College of Graduate Studies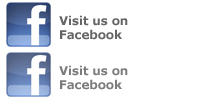 Content
Registration / Poster Abstract Submission
The 16th Annual Biomedical Sciences Retreat is 8:00am-5:00pm on Thursday, September 15th, 2016. RSVP/Registration Deadline is Wednesday, August 31st, 2016.
The deadline for submitting poster abstract has passed (Wednesday, August 24th, 2016).
If you have any questions, please contact Jennifer Brennan at 464-4543 or email brennanj@upstate.edu.